Orange County, CA may be a great place to get addiction treatment, but there are a variety of considerations you should make before choosing a treatment center. It's important that the program you go through offers evidence-based services and experienced medical and clinical staff.
Evidence-Based Therapies
When you are looking for addiction treatment, one of the most important things to consider is the presence or lack of evidence-based therapies. This term refers to treatment options that are backed up by scientific research and have shown to be effective in studies. Evidence-based therapies also have set standards that allow them to be successfully implemented in a variety of treatment programs and settings. Examples include 12-step programs, behavioral therapies, and contingency management therapy.
The opposite of evidence-based therapy is an alternative therapy. Yoga, equine therapy, and art therapy are all examples of alternative therapies. It's important to note that just because therapy isn't evidence-based doesn't mean it's worthless; many people have been helped by treatments that have not yet been studied or backed up by research. However, these therapies should only be used as secondary to evidence-based approaches. Your treatment program should be rooted in therapies supported by research. When you're seeking treatment, ask about the therapies available as well as the center's overall treatment philosophy.
Principles of Effective Treatment
There have been a variety of approaches to addiction treatment over the 20th century. Today, there are treatment centers all over the country. Some are based on evidence and the latest research, which helps centers offer the most effective, results-driven service possible. According to the National Institute on Drug Abuse (NIDA), there is a set of principles that can help make addiction treatment centers as efficient as possible. Many of these principles have become industry standards in addiction treatment, with treatment philosophies being built around these ideas. While there are 13 principles and they are all very important, here are some of the most important ones that you should be aware of when seeking treatment:
Addiction Is a Complex Disease
Addiction was once viewed as a moral failing or a bad habit that required punishment and jail time to correct. We've come a long way in our understanding of addiction; we understand it's a disease that's both complex and chronic. Doctors and researchers posed this idea in the early 20th century, and today we continue to find new ways to treat addiction. However, it's important to find a drug treatment center that models its treatment program after the fact that addiction is a treatable disease. Though it's chronic and complex, it can be treated with evidence-based therapies and experienced staff.
Treatment Should Be Personalized
There is no such thing as a single one-size-fits-all treatment plan that answers all the needs of each individual. A treatment center should be equipped to tailor treatment plans to clients rather than trying to fit everyone into a single style of treatment. There are evidence-based therapies and industry standards, but different approaches work for different people, and it's important to address individual needs.
Addiction can affect different aspects of your life, and it can be caused or affected by different underlying factors. Everyone entering treatment will have a different background, different personality, and different personal concerns. It's important to speak to individual needs if a treatment plan is going to be effective.
Multiple Needs Must Be Addressed
For the same reason that treatment needs to be individualized, it also needs to address multiple needs. People are different and enter treatment with different challenges. If a treatment program only addresses a substance use disorder, all of the factors that may have contributed to the disorder may continue to cause relapse. For instance, co-occurring mental health issues like depression are often underlying causes for addiction. To effectively treat the substance use disorder, depressive disorder must also be addressed. A treatment center should treat problems associated with medical issues, psychological health, social disorders, vocational problems, and legal issues.
Treatment Needs To Last Long Enough
You may be motivated to get into and out of treatment as quickly as possible, but there is evidence that suggests a quick stint may not be the most effective approach to treatment.
In some cases, people go through a medical detox and return to normal life after a week or two.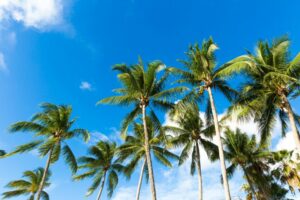 However, addiction is a complex disease that affects the reward center of the brain. It takes more than a week of treatment to overcome.
Learning positive coping methods, addressing underlying issues, and developing a relapse prevention plan takes time. According to NIDA, studies show that the optimal amount of time for addiction treatment is 90 days.
The time you spend in treatment will be based on your individual needs, but three months is the ideal span of time.
Behavioral Therapies
Behavioral therapies are an important part of addiction treatment. While individual treatment plans are tailored to your needs, behavioral therapies are versatile enough to meet a variety of needs. They are designed to address cognitive, psychological, and behavioral issues with various approaches. One of the most popular approaches is cognitive-behavioral therapy (CBT), which is designed to address the way thoughts lead to behavior.
For instance, CBT can help you develop positive coping responses for when you are faced with the stress that leads to drug cravings. According to the CBT model, a relapse starts in your thoughts before you ever start using a drug again. CBT is an important tool in developing a relapse prevention plan.
Treatment Centers Your Insurance Covers
When you are looking for an addiction treatment program, pricing should never stop you from getting the right treatment for your needs. That being said, your insurance company will look for specific qualities in a treatment center when it is considering your coverage. Whether the treatment center is in-network or out of network will be one of the first considerations your insurance company makes.
An addiction treatment program with an established relationship with your insurance is the most likely to be covered. If not, they will look for several factors in the program, including:
A foundation of evidence-based therapies.
A track record of good service.
A good reputation. Brand-new centers with no affiliation to an established network can be a gamble.
Find Quality Addiction Treatment With Delphi Behavioral Health Group
Looking for an addiction treatment program that's right for your needs and checks all the boxes can be a challenging task. However, professionals can help you in your search. As long as you're informed, and you know what you are looking for, it can be advantageous to ask for help from your doctor and even a health insurance agent.