Addiction is a wide-reaching disease, affecting the young and old, rich and poor. It touches lives indiscriminately across regional boards and ethnicities. According to the Substance Abuse and Mental Health Services Administration (SAMHSA), in 2014, more than 20 million American adults qualified as having a substance use disorder, which includes substance abuse, dependence, and addiction. Of those, only 2.5 million actually received treatment, which is a little over 12 percent.
With so many people struggling, why do so few get treatment?
There are a variety of barriers that stand between you and getting the drug and alcohol addiction treatment that you need. Some don't want to admit they have a problem. Others are embarrassed to admit that they need help and are deterred by the stigma that still surrounds both addiction and mental health. Many don't know where to start when it comes to finding the treatment that is best for them.
However, one of the biggest barriers to treatment is the cost. The healthcare field can be costly and the notion of seeking the best quality of care can be financially daunting. However, addiction is a disease that will slowly start to invade different parts of your life.
Drug dependence is difficult to keep up and requires time and money. Before long, funding your addiction will take up a significant portion of your finances. The physical and psychological effects will begin to take their toll. Your performance at work or school may start to suffer. It may become harder to get through a whole work day without using.
Active addiction may start to become the most expensive thing you've ever had to pay for and it can ruin your career and livelihood. The cost should never be a barrier to treatment and sobriety is worth every penny it takes to get there. That being said, you aren't without financial options. Many high-quality addiction treatment centers accept several insurance options.
But which centers accept your insurance? To answer that question, there are a few important things you need to know.
What Do Treatment Centers Accept?
With insurance companies providing coverage for a variety of mental health and addiction treatment services, many treatment centers accept most private insurance options. A treatment center will look for ways to work with insurance companies to get you the most comprehensive coverage possible. However, not all insurance options are accepted. Some providers have very low payouts and come with a lot of red tape and paperwork. One notorious example is Medicaid.
Medicaid is a government health insurance option that is very affordable for people who can't spare the price of more expensive private insurance premiums. Medicaid insures more than 70 million Americans but many of them struggle to find doctors and treatment all across the medical industry. Why? Because Medicaid is infamous for low payouts and prohibitively complicated paperwork.
Medicaid typically pays out very small amounts, leaving the patient and healthcare professionals with the majority of the bill. And anyone who has experienced medical procedures will know how expensive that can be. In the addiction treatment world, top quality treatment centers that provide evidence-based therapies look for insurance companies that help clients afford the best care for their needs.
In 2013, provisions in the Affordable Care Act attempted to get more doctors to accept federal insurance by increasing reimbursement fees. It improved marginally for about a year but returned to the low payout standards when the program ended. The paperwork and red tape with Medicaid providers are also a barrier for health care and addiction treatment providers.
Paperwork required by Medicaid and other federal insurance options is time-consuming and complicated. When it is accepted, it takes up significant time for doctors, medical professionals, and medical office workers, so much so that it isn't cost-effective to accept at most facilities.
There are federally provided addiction treatment options and as the opioid epidemic becomes a pressing political issue, some are seeking to make those options more robust. However, most top-quality private treatment centers don't accept Medicaid, even though they accept many private insurance options.
Does Health Insurance Cover Rehab?
When an insurance company is considering an addiction treatment center, they look at a number of factors. First, they look for centers that are already in their network. This network refers to a prescreened list of treatment programs that the company already knows and covers. In-network providers are usually easier to qualify for coverage.
However, insurance companies will also cover out-of-network treatment centers if they meet certain qualifications. First, the company will look at the type of treatment that's offered at the facility. There are a wide variety of therapy options but some are more effective than others. With the addiction epidemic growing, more and more therapy options have developed and some of them haven't been supported by much research.
Certain alternative therapy options can be of tremendous help to some people but they aren't proven to be effective on any significant scale. Treatments that have gone through scientific and clinical testing and have proven to be effective are called evidence-based practices (EBP). EBPs can also have set standards that allow them to be effectively used in a variety of treatment settings. Insurance companies prefer to cover treatment centers that offer a foundation of evidence-based therapy options.
Insurance companies will also look at the treatment center's track record. Have they had a series of blunders, have they been penalized for unsafe practices, or are they virtually unknown? Insurers will look for a treatment center that is established, has a track record of safe and effective practices, and offer results-oriented treatment.
Humana Coverage for Drug Rehab
Drug rehab services are covered through several of Humana's health insurance plans. Whether you have a PPO or an HMO, behavioral health services are included in your coverage. The degree to which these services are covered will vary based on your plan, however. You must speak with Humana directly to confirm what types of treatment are available to you and at what costs.
Typically, Humana covers mental health and behavioral services that are received at in-network providers. Health care treatment facilities, such a drug rehab programs, fall under this category. Preventative services, such as counseling on drug prevention and reduction, are also typically covered. People who require residential treatment programs are also likely to have costs covered by their PPO plan.
Behavioral health services that Humana has traditionally covered include:
 Medical detox
 Psychiatric care
 Partial hospitalization
 Intensive outpatient treatment
 Routine outpatient services
 Psychological testing
The catch to receiving coverage for most of these services is that preauthorization is often required. Individuals must demonstrate a need for services, and the services being provided must be considered to be medically necessary.
If your insurance plan does not cover the treatment services you need, Humana does offer additional substance abuse and behavioral health treatment coverage as a supplemental coverage plan. A good place to start is with your primary care doctor who can make a referral for appropriate treatment services within the Humana network. While this additional coverage will come at a fee, it will be far less than attempting to pay the full cost of treatment on your own.
Cigna's Substance Use Disorder Programs
As part of Cigna's efforts to provide effective and comprehensive health care coverage, it created the Cigna Designated Substance Use Treatment Provider program. The program is available to employees, individual subscribers, and their family members. Key features of this program include providing access to substance use disorder treatment programs around the country, annual admission and readmission data, as well as cost data about attending a rehab program.
This program covers the cost to attend inpatient, residential, partial hospitalization, and intensive outpatient treatment programs.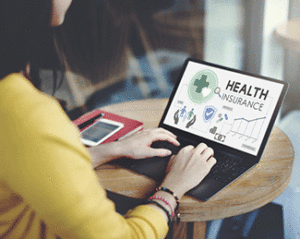 Many programs offer a variety of treatment options, such as music therapy, art therapy, yoga, and mindfulness practices. Not all of the services within each program may be covered.
Services that are considered to be experiential or nonmedical, such as educational services, vocational rehabilitation, religious counseling, and custodial services, are not likely to be covered.
In the case of nonmedical therapies, such as art, music, or yoga, the costs may be covered if the therapies are included in the treatment program of a facility that has already been approved by Cigna.
What Does Aetna Insurance Look For?
Today, most private insurance companies like Aetna offer coverage for at least a portion of addiction treatment, but there are still plenty of stipulations. Health insurance providers generally look for two things when it comes to covering your treatment: a clear need and quality treatment. If they are going to pay for you to receive treatment, they want to make sure you truly need the service you are getting. If you do need it, they want to make sure that the service will be effective. If you go through effective treatment, you are less likely to require treatment again.
To assure the quality of treatment, insurance companies like Aetna will first check to see whether your treatment center is in-network. In-network providers are ones that Aetna already knows and has a relationship with. They are familiar with their services and they've approved coverage for their treatment in the past. If you are planning on attending an in-network facility, the verification process will probably be a lot simpler.
However, just because a treatment center is out-of-network, it doesn't necessarily mean they will not provide coverage. If you are interested in a facility that's not in their network, your insurance provider will look for several factors that point to quality.
The first is that the addiction treatment center offers a foundation of evidence-based treatment services. There are a variety of therapy options available, but only a few are evidence-based, which means their effectiveness is supported by scientific studies rather than just clinical experience. There are plenty of alternative therapies that help people every day, but insurance companies want to see treatment services rooted in therapies backed up by science.
Next, they want to see evidence that the addiction treatment facility has a track record of quality service. If a center is brand new and isn't associated with any known organization, they are less likely to approve coverage. If a center is associated with a reputable treatment network that has a history of quality care, they will be more likely to approve coverage.
Using Your Anthem Insurance for Drug Rehab
Because Anthem is part of the Blue Cross Blue Shield network, you can take advantage of the huge network of addiction treatment facilities across the country that have been licensed by the Blue Cross and Blue Shield Association.
Your individual health coverage plan will determine exactly which provider you have access to. If you have an HMO and are required to select a provider within your network, your options may be slightly limited. A PPO plan will give you the broadest range of facilities to select from. If you have an HMO but wish to attend a facility that is out of network, you will probably be able to do so, but you will have to pay a greater percentage of the fees yourself. Note that Anthem does require prior authorization for PPO and HMO policyholders to be admitted to a substance abuse treatment program.
The amount you have to pay for your rehab program depends on which health coverage plan you have been paying for. Anthem offers a range of coverage and cost options.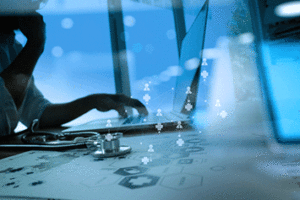 The cheapest plan has the lowest monthly payments, but higher deductibles and only covers about 60 percent of medical expenses. Anthem's middle-range plans cover 70 percent to 80 percent of medical expenses and offer mid-range monthly payments and low deductibles. Anthem's premium plan has the highest monthly payment, but also the lowest deductible and covers 90 percent of medical expenses.
Anthem has a set of guidelines it uses to determine the necessity of treatment for psychiatric and substance misuse disorders. It uses evidence-based criteria to determine medical necessity based on the individual's unique circumstances and what would be the most cost-effective services to provide.
The exact costs of attending rehab will vary depending on the coverage plan you have and the treatment facility you hope to attend.
Anthem does provide coverage for inpatient programs, outpatient programs, hospitalization, and detoxification.
Centene for Substance Abuse Treatment
Centene offers health coverage for substance abuse treatment. The exact out-of-pocket costs to you will vary depending on your individual plan. Plans vary by state and individual, so you must consult your local customer service representative to get an exact answer of what your personal costs may be.
Like many insurance companies, Centene offers different levels of treatment. The lowest level, the bronze level, offers the lowest amount of coverage, but it also has the lowest monthly costs. The highest level of coverage, the platinum level, is the most expensive, but it is also likely to cover more of your treatment program expenses.
Not all programs are offered in all states, so if you are shopping for health insurance, you will want to consult Centene's Products and Servicespage where you can browse coverage plans by state.
Services specific to substance abuse that Centene covers in part or in full include:
Detoxification
Often the first step in the treatment process, this usually requires medical assistance and doctor supervision.
Inpatient rehab
This is an effective form of drug rehab that provides the highest levels of support and professional care.
Outpatient rehab
These rehab programs do not include accommodations, and they offer a comprehensive set of effective treatment services
Sober living houses
These are transitional living environments for people exiting rehab.
Because Centene's health coverage plans vary so much from state to state, it is difficult to predict exactly how much of your rehab costs will be covered. Every plan comes with some level of copay, coinsurance, and/or deductible.
The copay is often a percentage of the total costs of services received or a set amount per doctor's visit. Deductibles are often more expensive, as they are set numbers you must pay yourself first before insurance coverage kicks in. While these amounts may require you to pay for more of your health costs than you would like, insurance greatly reduces individual health care expenses.
Another significant factor that will affect how much of rehab fees you have to pay yourself is whether you select a treatment facility that is in the network or out of the network. Like many insurance providers, Centene is unlikely to cover the majority of fees of out-of-network facilities. They may still pay a portion of the costs, however, so if you have your heart set on attending an out-of-network program, it is worth it to speak with Centene about how much of the program it would be willing to cover for you.
Using Medicare to Pay For Treatment
If you have Medicare for health insurance, your treatment for alcohol and/or substance abuse problems will be covered. Specific requirements must be met to receive such coverage, but treatment is available. Prerequisites that must be met to receive Medicare-covered substance abuse treatment include:
 Your primary doctor has established a medical necessity for you to receive treatment.
 You attended a rehab program that has been Medicare-approved.
 Your primary doctor established a plan of care outlining your treatment needs and services.
Medicare covers the costs of treatment in both inpatient and outpatient facilities. A wide range of treatment services is also covered through Medicare plans. These services include the following:
 Psychoeducation
 Psychotherapy
 Aftercare services following hospitalization
 Medications administered during a hospital stay or doctor's visit, such as methadone
 Structured assessment and brief intervention services
Like all insurance providers, specific treatment and service coverage depend on which plan you have purchased. Medicare Part A, for example, covers hospitalization for substance abuse treatment. Medicare Part B, on the other hand, covers outpatient treatment services that are being administered through a clinic or hospital outpatient department. Medications used to treat substance use disorders are typically not covered by Part B or Part D, but Part A covers them.
If you have Medicare, be sure to consult your specific plan to figure out which services are covered for you.
What is Covered?
What your insurance company will cover will vary based on the state you live in, the coverage that you have, and the insurance company that you have. Your insurance company may provide coverage for your complete stay at a treatment center or they may pay for parts of your addiction treatment. Generally, you will need coverage for medical detox and then addiction treatment.
Medical detox is the process of healing from chemical dependency. When you've used a drug for a long time, your brain will become used to the presence of the foreign chemicals. When you stop using, you may go through painful withdrawal symptoms. Some withdrawal symptoms are uncomfortable and can lead to relapse, like opioid withdrawals. Others can be medically dangerous and even life-threatening without treatment, like benzodiazepines. Medical detox is 23 hours of medically managed service to keep you safe and comfortable.
Most insurers will cover medical detox if you have serious co-occurring medical conditions or if you are being treated for drugs with dangerous withdrawal symptoms like alcohol and benzodiazepines. However, some may not cover detox for withdrawal symptoms that are not known to be life-threatening, even if they are extremely uncomfortable like opioids. Still, your treatment center may be able to work with your insurance company to get you the coverage you need.
Today, most private insurers offer at least some coverage for addiction treatment. To find out how much coverage you will get with your specific insurance plan, call your insurer or an addiction specialist to help walk you through your coverage options.
How Long Will I Be Covered?
Your length of stay in addiction treatment will depend on several factors. But, as with other aspects of addiction treatment, it primarily depends on your personal needs. You may want to get into addiction treatment and get back to normal life as soon as possible but treatment takes time to be effective. It's important to separate from your lifestyle of addiction, identify triggers and high-risk situations, develop positive coping skills, and formulate a relapse prevention strategy.
That process takes time.
Addiction affects your limbic system, which is closely tied to reward and learning. Rewriting the way you perceive addiction and cope with stress without using is a complex process.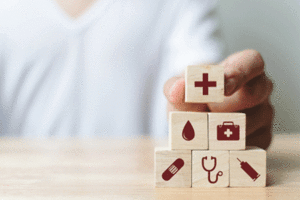 Insurance companies will also want you to get through treatment as quickly as possible to mitigate payouts. However, studies show that treatment needs to last long enough for it to be effective. According to the National Institute on Drug Abuse (NIDA), the most effective treatment duration lasts about 90 days.
If your treatment is too short, it may lead to relapse, even if you seemed to do well through the process.
Though insurance companies want to limit the time they pay for, they also want the treatment they pay for to be effective. Still, people progress through addiction treatment at different rates. Your therapists and clinicians will work with your insurance company to cover treatment as long as you need it.
Paying Privately for Treatment
Paying privately for treatment is the most expensive route for individuals to go, but it offers you the greatest flexibility in selecting a rehab program that is best for you. Many families choose to pay for treatment privately, so they aren't restricted by requirements imposed by insurance, as they want to receive the best care possible for their loved one who is struggling with addiction.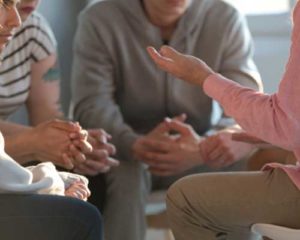 When you pay privately for addiction treatment, you do not necessarily have to pay all of the costs initially. Many programs, including private and government-sponsored ones, work with families to establish payment plans or find financing to cover the costs. Paying privately means you will have a lot of out-of-pocket expenses, but you will also have the luxury of picking which facility you want to attend.
Speaking to a Professional
Insurance coverage may be difficult to navigate on your own, especially if you've never really sought professional health care or addiction treatment before. Navigating your options can be complicated and getting the best payouts for the best treatment may require some back and forth with your provider. However, you don't have to navigate your insurance options for addiction treatment on your own.
Addiction specialists at Delphi Behavioral Health Group are committed to making the process of financing treatment as simple as possible. Call today at 844-605-0706 and to find out if your insurance provider is accepted into our network of facilities. Learn more about the treatment options that are available to you and covered by your insurance company. Addiction is difficult to overcome on your own and it can affect multiple areas of your life. Don't let cost stop you from a life free from active addiction. Learn more today.