Opioid addiction is currently one of the biggest public health concerns in the United States, outpacing gun homicides and traffic fatalities for the sheer number of lives it has claimed. Understanding what opioids are, how the epidemic was caused, and how the addiction can be treated is vital in the mission to bring about an end to the crisis.

How Do Opioids Work?
So much coverage of opioid abuse has been about the epidemic, that the term "opioids" itself has almost become synonymous with feelings of
danger and apprehension
. However, there is more to opioids than the simple association with addiction. The human body is designed to work with opioids. The
opioid system
, with receptors throughout the brain and central nervous system, is responsible for pain regulation. It also overlaps with the
reward system
in the brain, which creates the biological mechanics of addiction.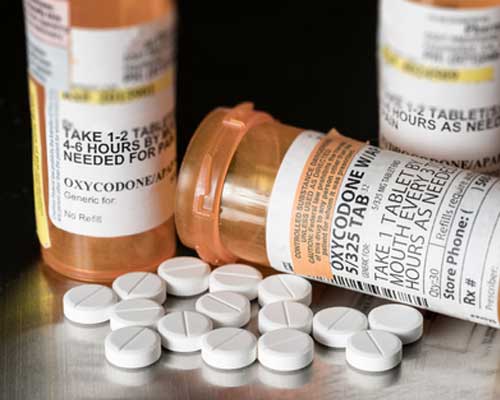 Taking natural or synthetic opioids activates the opioid receptors. The molecules in the opioids bind to the receptors, releasing neurotransmitters that block incoming pain signals from the central nervous system by also stimulating the reward and pleasure centers in the brain. This is why human beings have been cultivating opioids for thousands of years. Across Central Asia, the leaves and seeds of the poppy plant have been used in everything from tea to religious ceremonies, as everything from rudimentary medicine to a social lubricant.
The risk of opioids lies in how their addictive potential can be easily unlocked. The interplay between analgesia and reward makes some people susceptible to the psychological and physical compulsion to seek out the euphoric effects of opioids. They may do this because of key factors in their environment as well as their unique physiology and mental health balance that other people may not have.
Synthetic pharmaceuticals that are based on the chemistry of natural opioids are specifically designed to be much stronger than the morphine found in the poppy plant, which proves tremendously effective in blocking cancer and post-surgery pain. However, this also means that the feeling of pleasure and reward that comes from their consumption is unlike anything that people have ever experienced before. For people who are vulnerable to those effects, the desire to experience them again can be overwhelming.

The History of the Opioid Epidemic
Heroin has been distributed and consumed in America for generations, but the prescription painkiller boom of the 1990s set the scene for today's opioid epidemic. In that decade, pharmaceutical companies (led by Purdue Pharma in Stamford, Connecticut) aggressively marketed their products to both patients and doctors. Patients were told that their chronic and severe pain could be treated with pills, and doctors were incentivized to write prescriptions for powerful opioids, even for conditions that did not require such strong medication.
Purdue's flagship product was their version of oxycodone, known as OxyContin. It was introduced to the market in 1996; by the end of that year, $45 million worth of pills had been sold. By 2001, sales had passed $1 billion. About 14 years after Purdue Pharma released OxyContin, the company controlled an entire third of the American pharmaceutical market.
The marketing and doctors told people that a single dose would keep their chronic or intense pain at bay for a full 12 hours. Additionally, the narcotic effects of OxyContin made patients feel euphoric and tranquil. They feel separated from their pain, blissfully happy, and relaxed.
However, OxyContin's effects wore off well before the 12-hour mark. Purdue attempted to make up for this by encouraging doctors to prescribe more OxyContin. It was a "commercial triumph" for the drug lobby, reported the American Journal of Public Health, but a "public health tragedy" for the people. Patients became increasingly dependent on their opioids to not just medicate their pain but also medicate their moods. When prescriptions ran out, they would borrow more OxyContin from friends and family, forge prescriptions, deliberately injure themselves, or visit multiple doctors and pharmacists to get more pills.
In 1991, retail pharmacies supplied 76 million opioid prescriptions; by 2011, there were 219 million, enough to give every American adult a bottle.
Some doctors would write fraudulent prescriptions for cash, making a killing in small, rural counties where economic depression had led to a widespread decline. A West Virginia town of 2,900 people received 20.8 million prescription pills, thanks to drug wholesalers placing orders on behalf of two pharmacies.
How Does Prescription Painkiller Abuse Lead to Heroin Use?
Prescription opioid abuse was disastrous enough, but the way it ushered heroin back into the mainstream has been particularly devastating.
Pharmacy Times
explains that opioid-based prescription pain medications activate the brain in similar ways to heroin when those medications are taken too quickly, for too long, and in doses that are too high.
When heroin is consumed, it reaches the brain and is converted back into morphine. These molecules attach themselves to the opioid receptors throughout the brain and the central nervous system, which overlap with how the brain perceives pain and reward. Using heroin causes a strong sense of gratification while blocking the brain from receiving pain signals from the CNS. With repeated use, people start to conflate the two sensations, to the point where they become inextricably linked. It feels good to block pain, so there is logically nothing wrong with being free of pain all the time.
The mechanism for prescription painkillers is almost identical. The connection proved to be a transition point for people who could no longer afford their prescriptions, who wanted easier access to opioids, or who wanted a stronger product. Heroin wrote the National Safety Council in "Prescription Nation 2016," piggybacked off the painkiller epidemic and created its own wave of addiction.

Stats on the Crisis
The combination has led to staggering numbers of addiction, overdose, and deaths across America in a shockingly short period of time.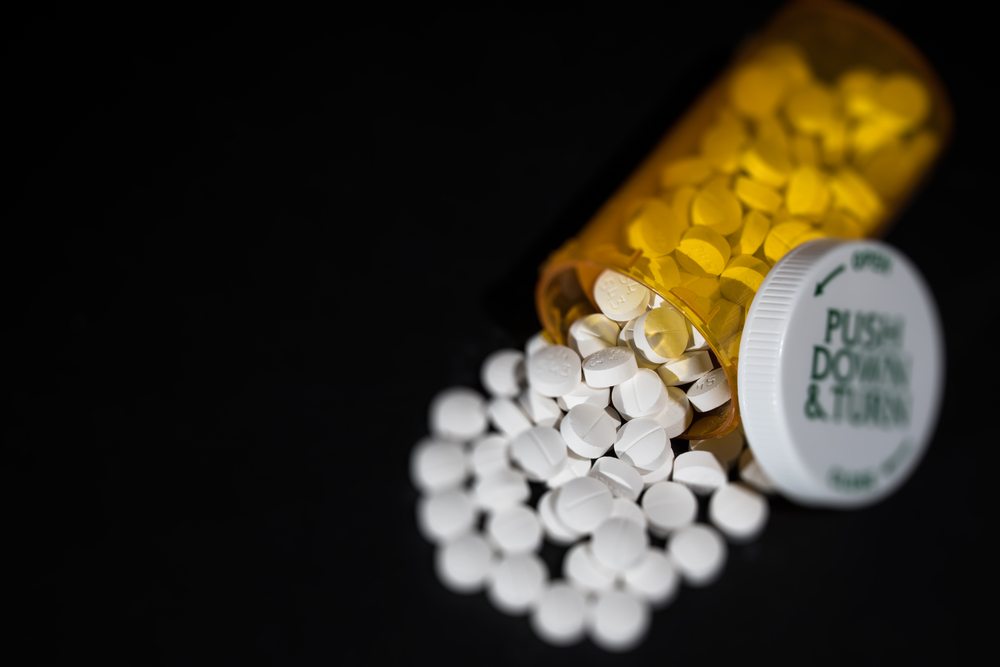 Signs, Symptoms and Dangers of Opioid Addiction
Common in all forms of addiction is a declining interest in obligations. Obtaining more of the drug in question becomes a priority, and in the case of opioids, the heavily sedating effects rob the user of all energy to participate in any other activity.
The narcotic effect of heroin is not merely feeling sleepy; it is like being in a very pleasant dream, according to patients and people abusing heroin. The physical or emotional distress compelling the addiction feels far away, and the users experience more comfort and tranquility than they have in a long time, perhaps their entire lives. The compulsion to continue experiencing this leads to some distinctive signs of abuse:
Signs Of Opioid Abuse
 Constant drowsiness
 Shallow and difficult breathing
 Constipation
 Difficulty concentration and making decisions
 Unusual sleep patterns
 Unexpected mood swings
 Periods of depression and anxiety, especially if opioid use is reduced or discontinued
As it's an opioid, a clear physical sign of heroin abuse is that someone addicted to the drug will have constricted pupils. This is the result of stimulation of the parasympathetic nervous system, which controls the iris sphincter muscle. The stimulation causes the sphincter to constrict, making the pupils look much smaller than they should be. Other drugs tend to cause the pupils to enlarge, so if a person has pupils that look like pinpoints, this could be a sign of an ongoing heroin habit.
Opioid addiction also causes other physical changes to the body, nearly all of them unpleasant. In Therapeutic Advances in Chronic Disease, researchers wrote that 90 percent of the people who use opioids experience severe and painful constipation. This is a condition known as opioid-induced constipation. Under normal circumstances, constipation occurs when the rate at which a person passes stools slows down or when the stools are painful to pass. This could be the result of anything from a bad diet to poor lifestyle habits to certain conditions or diseases.
Constipation is a normal side effect of opioids. If a person has unexpected bowel movement problems, or if constipation persists even after opioid medication therapy should have ended, this could be a sign of an ongoing opioid problem.
The mechanics of this is that the sedative effect of opioids also extends to the gastrointestinal tract. The intestines cannot push stools through, and the stomach itself becomes partially paralyzed. The result of this is that digested food stays in the tract, becoming hard, lumpy stools that are painful or even impossible to pass. Furthermore, opioids reduce the secretions to the digestive tract that trigger the defecation impulse, meaning that people taking opioids don't even feel the need to go to the bathroom, which adds to their constipation problems.
Other changes related to the diet include unexpected weight loss. Diet generally suffers as a result of an addiction, but when it comes to opioids, constipation deters individuals from maintaining regular eating habits. Additionally, heroin actively suppresses appetite. A sudden disinterest in food, accompanied by a drastic drop in weight, and the aforementioned constipation problems are strong indicators that a person is struggling with their opioid intake.

Respiratory Depression and Failure
Health problems caused by constipation can be numerous and dangerous, but one of the most life-threatening effects of opioid use is respiratory depression and potential failure. Opioids slow down the breathing response, which is what causes people on opioids to take long, shallow breaths. The more opioids a person takes, the more their vital organs do not receive the necessary oxygenated blood to function. Like constipation, people do not even feel the impulse to breathe, meaning that people on the verge of overdosing literally cannot gasp for breath as their lungs shut down. A professor at the
University of Toronto's Department of Medicine and Physiology
said that this is the primary cause of death among opioid users.
"The lack of oxygen caused by this amount of respiratory depression can lead to respiratory failure when the lungs are not taking in any oxygen at all. The brain does not receive enough oxygen to continue functioning, resulting in brain hypoxia. Without immediate revival, the patient can become comatose."
Other signs and dangers of an opioid problem include fertility and reproductive issues. Studies have found that 20 percent of patients who were exposed to high doses of opioids experienced sexual problems, which was attributed to opioids limiting the production of sex hormones necessary for sexual arousals, such as estrogen or testosterone. The U.S. Food and Drug Administration cautioned that people who take opioids for pain control are at risk of a lower sex drive and an increased risk of impotence or infertility.
Withdrawal
A clear sign of opioid addiction is the inability to stop using the drug, even as other areas of life suffer a serious decline. This is because, after chronic use, the person's brain becomes so dependent on the reward and painkilling effects of the opioids that attempting to discontinue use results in very distressing withdrawal symptoms. Doctors and recovering addicts spoke to the
Minnesota Post
about what these feel like.
Symptoms Of Withdrawal
 Intense depression, to the point of suicidal ideation
 Insomnia
 Nausea, diarrhea, and vomiting
 Deep pain in the muscles and bones
 Fever and flu-like symptoms
 High blood pressure
 Anxiety and panic attacks
 A desperate craving for more opioids
These effects can be so debilitating that they convince users to persist with the opioid abuse, even as they suffer financially, emotionally, physically, socially, and mentally. Withdrawal tricks users into thinking that being on opioids is the only normal way of living; to try and do without is to experience desolation and pain.
Opioids reconfigure the brain to associate contentment with nothing but more opioids. The inherent lie in how this works is that the first euphoria can never be experienced again; the body adjusts to every rising level of opioid use, pushing the apex ever out of a person's reach. Every dose feels like it comes close to that explosion of pleasure, but it never does, and that difference compels users to keep trying. The only thing they succeed in doing is deepening their psychological need for opioids, a state known as drug tolerance.

Relapse and a Long-Term Plan
One of the many long-term health effects of opioid addiction is how it increases the risk of relapse. Even if users go through recovery and stick to treatment principles, opioid abuse leaves its mark. The
Journal of Neuroscience Research
noted that MRI scans on recovering addicts have shown that the changes to the brain caused by their heroin addiction persist for years, remaining for up to three years of abstinence.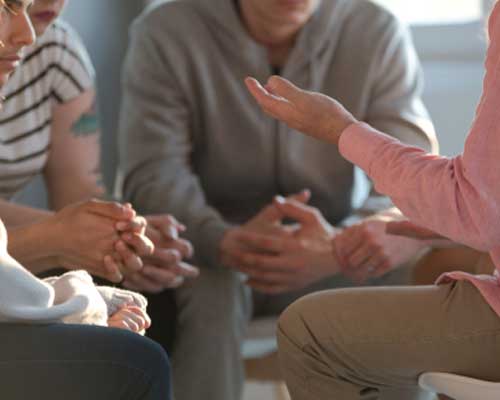 Notwithstanding the effectiveness of therapy, recovering heroin addicts still felt an intense need for heroin, which was most keenly experienced when particular cues presented themselves in the person's environment. Patients themselves confessed to never feeling entirely "themselves" after their rehabilitation, and researchers in the journal noted that the danger of going back to heroin remains a long-term effect that is difficult to eliminate.
There is such a scope of long-term health effects of heroin addiction because the drug actually causes permanent brain changes. As the neuroscience researchers documented, this means that recovering addicts have an increased vulnerability to the possibility of forming habits that are based on risk and pleasure. This is why, even as many former opioid addicts go on to enjoy happy recoveries, they need to remain connected to some form of treatment.

Opioid Addiction Treatment
Because of how powerfully addictive opioid drugs can be, it can be dangerous for a user to simply discontinue their intake. The withdrawal symptoms are so strong that they might compel the user to not only go back to the opioids but also increase the consumption, deepening the addiction and making it exponentially harder to stop using.
Fewer than a quarter
of the number of people who try to stop taking opioids without any kind of help can stay drug-free for a year following their last consumption of opioids.
For this reason, treating an opioid addiction usually entails medication-assisted treatment that helps them gradually wean off their dependence on strong opioids, with the idea of getting them used to a much milder opioid and possibly even graduating to negligible opioid intake.
The drugs used in the treatment of opioid abuse work in very similar ways as the opioids that started the problem, which has been a source of some controversy. Some have criticized this approach as simply trading one source of opioid addiction for another, but this has been pushed back by advocates and experts in public health and addiction science.
Switching from a deadly opioid to one that will allow patients to go on with their lives, yields better short-term and long-term outcomes, according to Dr. Stuart Gitlow, the former president of the American Society of Addiction Medicine, and Dr. Nora Volkow, the current director of the National Institute on Drug Abuse. To be clear, both experts (and many others) agree that medication-assisted treatment alone is not enough to help a patient overcome their psychological dependence on opioids.
There will have to be intensive counseling and therapy sessions, as well as ongoing support and rehabilitation programs (sometimes lasting as long as years and decades) if a patient is to have the best chance of a successful recovery and be equipped to deal with the environmental triggers and cues that might induce a relapse.
Nonetheless, according to Vox magazine, medication-assisted treatment is effective and it works, but the continuing stigma around addiction and the people who suffer from addiction will always cloud the therapies that are best suited to help them.

Methadone Maintenance Therapy
The medications in question are opioids of varying strengths. None are as powerful as heroin or prescription painkillers, but all are capable of activating the opioid receptors in the brain and central nervous system. This is key because
partial activation
will still give users a sense of contentment, but without the burst of euphoria that characterizes a full-on opioid blast. As a result, patients are denied the highs of the opioid, but they are spared the worst of the withdrawal symptoms.
An example of this is methadone, an opioid that is typically given to prevent withdrawal symptoms. Methadone is a slow-acting opioid; patients do not feel the rush of energy that they do with heroin or OxyContin. For this reason, methadone is prescribed for long-term treatment. Patients receive a single dose every day, which controls the cravings for more potent opioids.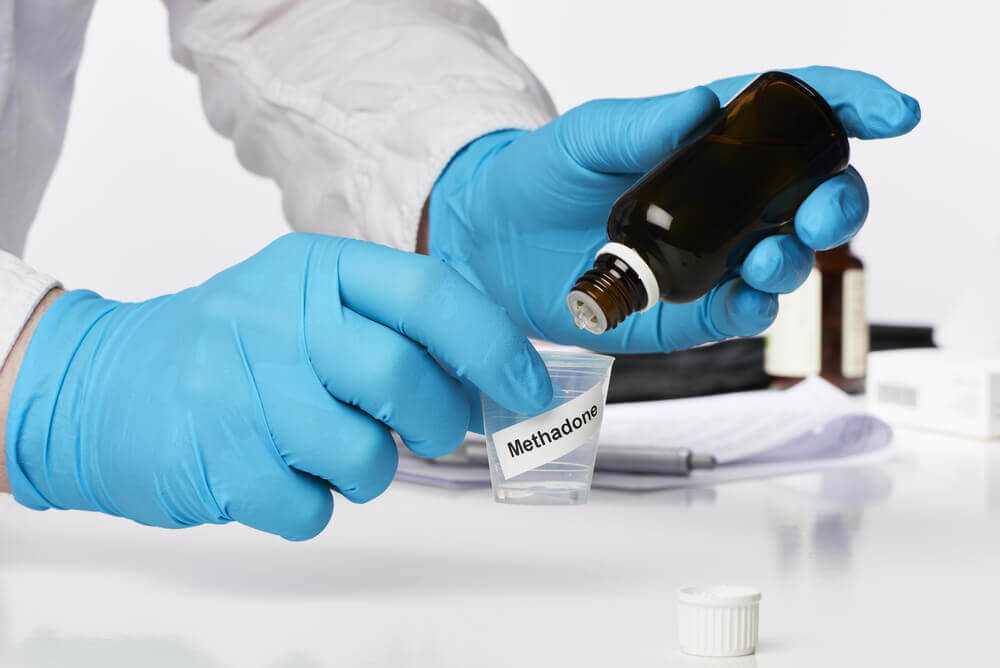 There are risks associated with methadone. It is still an opioid, so for patients who have a severe physical dependence on opioids, even the introduction of a slow-acting opioid can induce some of the same effects as a fast-acting, full opioid. Breathing problems are not uncommon, and some patients go on to become psychologically dependent on their methadone prescriptions. Even if it means the heroin has been effectively replaced, the actual addiction remains unaddressed.
Notwithstanding the risks, methadone is the most well-known medication-based treatment for opioid addiction, according to American Family Physician. Methadone reduces the use of stronger opioids and encourages patients to continue with long-term treatment. Methadone maintenance therapy also helps patients cut down on using contaminated needles for intravenous drug use, which reduces the risk of passing bloodborne diseases, like HIV and hepatitis.

Antagonists and Suboxone
Another type of medication given during opioid addiction treatment is an opioid antagonist, which still attaches to opioid receptors, but then stops other opioid molecules from doing the same. Antagonists do not cause any kind of euphoria, and they unbind other opioid molecules that have already attached to the receptors.
Because of this, opioid antagonists are used to reversing overdoses, and they are sometimes bundled with certain medications for addiction treatment. An example of the latter is Suboxone, the brand name for a combination of two opioid treatment drugs: buprenorphine, which is similar to methadone but with a reduced risk of inducing a dependence, and naloxone, which is a pure opioid antagonist.
"Giving an opioid antagonist to someone who is addicted to opioids is dangerous; the process induces immediate withdrawal, which is acceptable to bring a patient back from an overdose, but excessive as a form of treatment."
For this reason, buprenorphine is combined with naloxone to make the prescription drug Suboxone. The combination allows for safely detoxing off more dangerous opioids without exposing patients to the full force of withdrawal.
Suboxone is a widely popular form of opioid addiction treatment. The American Medical Association wrote that patients retained treatment concepts and better control over their drug use with Suboxone treatment than patients in a randomly assigned control group.
The opioid epidemic has been compared to the HIV/AIDS crisis of the 1980s, and doctors fear that the damage caused by prescription medication diversion and a thriving black market could leave a similar mark on a generation of Americans. However, opioid addiction does not have to be a death sentence. There are world-class treatment methods that can help to control a compulsion for opioids and scientifically based rehabilitation systems that allow a chance to build a healthy and productive life.