California, known as the Golden State, attracts thousands to the West Coast who are ready to pursue their dreams or the promise of a new life in the sun. People who are battling addiction are in this group of newcomers who are looking to put addiction behind them for good. They are looking in the right place. The state offers quality options for substance addiction recovery against the perfect backdrop of beaches, mountains, and laid-back cities.
Substance Addiction in California
California is a 900-mile wide paradise that offers many people just the right environment to commit to getting sober. But it also has its share of residents who use it. An estimated three million people in California abuse drugs and other addictive substances. Among those are alcohol, amphetamines, marijuana, methamphetamines, prescription drugs (including opioids), heroin, and benzodiazepines. Drug abuse also is reportedly the No. 1 premature killer in the state.
The legal marijuana industry continues to thrive there, which is one of the largest in the country. The state also has its challenges with illegal marijuana use and stimulant use, which include methamphetamine. California is dealing with opiate/opioid abuse, which is a public health emergency affecting much of the United States.
Heroin, a contributor to the opioid overdose problem, is smuggled illegally into California across the Southwest Border, according to federal authorities, in private vehicles. The state also is facing a prescription drug abuse epidemic.
For the 2013 reporting period, the four primary substances accounting for the largest percentages of primary admissions in Los Angeles County, California, were mari­juana (27 percent), alcohol (22 percent), heroin (20 percent), and methamphetamine (19 percent).
About 4,500 Californians died following drug poisoning in 2014, up by 1,500, or 50 percent, from 2002.
In 2009 and 2010, nearly half of all opiate-related deaths in San Francisco for those years involved the synthetic opioid methadone, which is used for opiate/opioid dependence. Only 21 deaths were from heroin.
The majority of PCP available in the U.S. is produced in Los Angeles, according to the Drug Enforcement Administration.
What Is Involved in Addiction Treatment?
Professional addiction treatment aims to address someone's substance abuse issues from all angles that involve the physical and psychological. Some people take it further and enter a faith-based recovery program that adds a third component of treatment, which is faith-based.
Before the psychological and perhaps spiritual recovery efforts begin, medical detoxification takes place first. This process, which lasts several days, depending on the severity of dependence, removes all traces of abused substances from one's system. Medical professionals monitor clients around the clock to ensure clients are safely withdrawing from a substance.
Medication-assisted treatment (MAT) is also possible during the detox period. It allows medical staff to treat clients with approved medications that are used to ease uncomfortable withdrawal symptoms. People who struggle with alcohol and opioid abuse may benefit from MAT. They may be slowly tapered off the addictive substance through maintenance therapy drugs such as Suboxone.
Treatment Program
Medical detox
Hospitalized patient treatment
Inpatient treatment
Partial hospitalization/intensive outpatient treatment
Outpatient treatment
Post-treatment support services (alumni groups, 12-step groups, etc.)
Different levels of care offer a diverse range of therapies and treatment modalities that are designed to give clients the guidance and support they need as they address their addiction(s). The aim is to educate and to help those in treatment understand and effectively manage their addiction. Some of these treatment elements include:
Treatment Elements Include
Addiction education classes
Dual diagnosis treatment
Cognitive-behavioral therapy
Dialectical behavioral therapy
Individual therapy
Group therapy
Family therapy
Motivational interviewing
Medication management
Medical maintenance therapy
Stress management
12-step programs
Holistic therapy
Relapse-prevention planning
Case & care management
Not all California treatment centers will offer all of these services, so it will take research to find out if a center offers the care you or your loved one needs. Another thing to consider is if your health insurance will cover services needed if they are offered at the place you are considering.
What To Look for in California Addiction Treatment
Seeking help for substance addiction is a life-changing decision. Addiction will not go away on its own after prolonged substance use. The National Institute on Drug Abuse (NIDA) explains that addiction's effects on a person are long-lasting and could be for a lifetime. That's because the complex, destructive disease changes the structure and functioning of the brain, which almost guarantees that nearly every aspect of one's life and functioning will be affected by excessive addictive substance use. This is why professional treatment is needed. It acts as a reset button to help people get out of the cycle of addiction and back on the road to living productive, healthy lives.
People Commonly Enter Rehab To Address:
Alcohol use Disorder
Benzodiazepine Use Disorder
Xanax
Ativan
Klonopin
Valium
Opioid Use Disorder
OxyContin
Vicodin
Heroin
Stimulant Use Disorder
Cocaine
Methamphetamines
these programs can include clinical/psychological-based recovery programs, 12-step programs, holistic addiction recovery programs, and more. The National Institute on Drug Abuse (NIDA) estimates that there are more than 14,500 treatment centers across the U.S. that offer specialized addiction treatment.
"Treatment for drug abuse and addiction is delivered in many different settings using a variety of behavioral and pharmacological approaches. In the United States, more than 14,500 specialized drug treatment facilities provide counseling, behavioral therapy, medication, case management, and other types of services to persons with substance use disorders," it writes.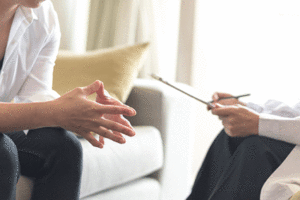 Picking the right treatment center is important. One that provides the proper support and fits a person's needs and budget is ideal. Finding that one place will take some effort.
Keep in mind that drug and alcohol treatment programs are customized to individual needs, which are unique and vary from person to person. The parts that make up a person's treatment program are based on a variety of factors, including one's substance use history, mental health needs, and more.
Addiction is treatable, NIDA says. Research suggests that the longer one stays in treatment, the more successful their recovery will be.
NIDA recommends that people who are treated at a facility stick with it for at least three months (90 days) or more.
If you are new to the search for quality addiction treatment, you may be unsure about exactly what to look for or what to ask. NIDA offers some guidance in this area. It recommends asking these five questions to ask when reviewing treatment program options:
Does the program use treatments backed by scientific evidence?
Does the program tailor substance treatment to the needs of each patient?
Does the program adapt treatment as the patient's needs change?
Is the duration of substance treatment sufficient?
How do 12-step or similar recovery programs fit into drug addiction treatment?
The federal agency also gives key principles that take the guesswork out of what makes an effective treatment program. These can guide your search for the right program. NIDA says:
Treatment Needs To Be Readily Available
People who are battling addiction need help right away. Earlier treatment increases chances of a better outcome, NIDA says.
Effective Treatment Must Be Multifaceted
Substance abuse is only one piece of the recovery puzzle. NIDA advises that any medical, psychological, social, vocational, and legal issues that clients have should be addressed during the program. Things like age, gender, ethnicity, and culture also should be considered.
Treatment Plans
Treatment plans should be continually reviewed and changed as needed to fit current needs. A lot can change between the time a client enters treatment and the time he or she reaches critical points throughout the process. NIDA advises that treatment plans keep up with these changes and adjust plans as needed to improve the chances of a better outcome.
Accreditation
SAMHSA advises that potential rehab clients inquire about accreditation, medication, evidence-based practices, families, and support when considering where to get treatment for substance abuse issues.
Before you make any commitments, call or reach out online to The Joint Commission to find out if the California treatment center you are considering is licensed by the state and certified by the commission. The Joint Commission (JCAHO) is a nonprofit organization that provides independent accreditation and certification of health organizations. You can search for accredited organizations on the Joint Commission's website.
Should You Stay in or Go To California for Addiction Treatment?
Some people already live in California while others may be considering traveling there for treatment. Either way, the decision to stay home or travel to another place for help with addiction is a personal one.
Going to a home-based center offers clients the familiarity and comforts of home that could serve as motivators to end an addiction. But going out of state or abroad can also give people that mental boost and energy to seek a new start in fresh surroundings that have none of the reminders of home. Either way, be sure that whatever option is chosen that it provides physical space and a mental break that leads the way to a successful recovery.
Paying for Addiction Treatment
The costs of addiction treatment must be discussed as options are being considered. It must be noted, however, that no one should feel discouraged from seeking the help they need because they don't have enough money for treatment. There are various ways to pay for treatment and payment arrangements can be worked out.
Still, the ability to pay does affect where people receive treatment and for how long, so it's important to pick options that are effective and affordable. As you narrow down your options, ask yourself such as:
Should you consider inpatient treatment (intensive support) or outpatient treatment (sufficient support)?
How long will you need your treatment to be administered (will you need a few months or a year)?
Will you need dual-diagnosis treatment for co-occurring disorders?
Will you need aftercare services after your treatment is complete?
How much do you wish to spend on treatment?
Even people in recovery who have insurance still must do their research to figure out what is and isn't covered under their health care plan. Many insurers generally offer full coverage to clients who receive outpatient care over inpatient or residential care. The last two care levels run for a longer time, so they cost more over time.
Some services that may be covered under your health plan include:
Medical detox, which may include maintenance medications
Inpatient care at an approved, in-network facility
Long-term residential care at an approved, in-network facility
Outpatient care with an approved, in-network provider
Co-occurring disorders or mental health issues
Aftercare counseling or therapy
If you're unsure about what your health plan covers, or have specific questions, call your insurance provider or the benefits department at your job to discuss your options. Also ask:
If required copayments must be submitted
Whether treatment expenses will apply to a deductible
If your treatment program must be among a network of preferred providers
If you or someone you know does not have a health plan, treatment options are still available.
According to the Substance Abuse and Mental Health Services Administration (SAMHSA), states all have funding to provide addiction treatment for people who don't have insurance coverage. There are publicly funded treatment services. Click here to contact SAMHSA to learn more about them.
After Treatment Ends, It's Not the End
People who have completed their treatment will need to, at some point, return to the real world full of responsibilities and the influences they left behind when they went into rehab. But they won't be doing those things without a network of resources in place and supportive people behind them. When you leave treatment, consider becoming active with an alumni group, a 12-step fellowship group, or some other post-substance abuse recovery organization that can help make this transition smoother and lasting. Addiction is a medical condition that must be managed over the course of a lifetime, so getting the proper supports can make the journey easier to take.