Luxury drug rehab programs usually offer more amenities and types of addiction treatment therapies compared to other programs.
There is a significant cost difference between luxury drug rehabs and other facilities.
Luxury drug rehab programs do not necessarily have higher rates of success among clients in terms of long-term sustainable recovery.
What Makes Luxury Rehab Different From A Regular Rehab Program?
There are usually a few things that are unique to luxury drug rehab programs when compared to other, lower-priced options. Some of these may include:
Location
Luxury rehab programs are usually located in the mountains, on vast estates with horses and trails, or near the beach. They are designed to be out of the way and surrounded by beauty to emphasize a vacation feel.
Accommodations
In most drug rehab programs, there are multiple people in a room with shared bathrooms out in the hall. However, luxury program rooms typically house only one or two people at most with private bathrooms for each room.
Amenities
Besides the nicer accommodations, everything about the rehab facility is upgraded when it's a luxury location. There are usually more common areas for relaxation, organic food, upscale furnishings and bedding, and additions to the property like Jacuzzis and pools.

Low ratio of clients to staff
Not only does the high price tag limit the number of people for whom luxury drug rehab is accessible, but very few clients are booked per month to ensure that everyone gets one-on-one attention from staff members.
Exotic treatment options
Ever wanted to try sailing therapy, wilderness retreats, expressive arts therapies, or any style of therapy that involves expensive machinery? Luxury drug rehab programs are most likely to offer one or more of these options, sometimes specializing in creating a treatment plan that is based on an expensive type of therapy.
Price tag
It can cost thousands to enroll in a drug addiction treatment program under normal circumstances, and that is after health insurance has paid a portion of the bill. Luxury drug rehab programs cost tens of thousands per month, and health insurance often doesn't cover much if the luxury rehab center even accepts the policy.

What Cost Difference Should I Expect?
A significant cost difference should be expected when comparing luxury drug rehab programs to most addiction treatment programs. Many luxury treatment programs charge the full price per month for residential care, will not work with most insurance companies, and will not offer an extended payment plan to anyone with an income under $100,000 per year.
For many families, luxury drug rehabs are not an effective use of funds. To empty savings or invest a significant portion of the family's annual income for a single month of treatment leaves nothing for follow-up treatment if needed, aftercare services, or a later return to drug rehab if relapse occurs. Though it may sound nice to get away for 30 days and enjoy a beautiful location while receiving treatment, if it's not in the budget, the added financial stress can be overwhelming and undermine the recovery process.
It is important to note that effective addiction treatment is worth the cost. It is a valuable investment that provides an incredible financial return in the long run, but only if that investment covers the cost of the care needed. Studies have shown that the longer someone stays heavily connected to and involved in a drug rehab program, the more likely they are to find long-term sobriety.
Conversely, there has been not a study to support a correlation between the higher cost of treatment and better outcomes.

Do Luxury Drug Rehabs Have Better Success Rates?
No. Success rates are based on the ability of those in treatment to
devote themselves to their recovery
by:
Following through on recommended treatments
Adhering to all medication regimens
Persisting through the ups and downs
Creating new healthier behavior patterns that sustain long-term recovery
Asking for help as needed
Continually making adjustments is necessary to adapt and find new ways of staying sober
One month spent in a high-end treatment program that is not rigorous in its treatments and focuses on indulgence more than positive internal focus may plant the seed of recovery, but it will not necessarily be long enough or intensive enough to help that seed grow.

How Do I Know What Style of Addiction Treatment Best Suits Me?
Are you tossing around a decision between a luxury rehab program and a lower-cost program? Ask yourself the following questions:
Will luxury drug rehab put a heavy financial burden on myself or my family?
Does the luxury program offer the medical care and medication that I need to complete detox safely?
Does the luxury program offer the mental health diagnosis and treatment that fits me personally?
Is there an option to continue treatment at the luxury rehab for longer than a month if necessary? Do I have the finances to pay for a longer time in treatment, and does the rehab allow for 60+ days in treatment?
Will choosing another drug rehab program that is lower in cost provide me with everything I need to heal and have more financial breathing room?
Why am I really considering a drug rehab program? Do I want a break from active drug use for a month, or do I really want to get sober and start a new life with no drugs or alcohol of any kind?
Are the Community and Experience Better or More Supportive At Luxury Rehab?
Not necessarily. It all comes down to the particular center.
The community you connect with at a drug rehab program will be what you make of it. There are all kinds of people from all walks of life who are living with active addictions and working their way forward into recovery.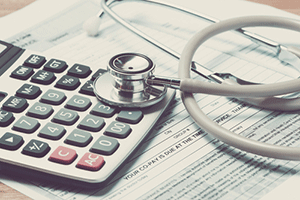 You may find people who are similar to you, but in many cases, you will find that you connect most with those who have a much different experience. You will learn so much from the community of people you spend time with during recovery, no matter how high or low the number on the final bill.
If you are looking for the drug rehab program that is most likely to help you or your loved one build a new life in sobriety, take the time to look beyond the price tag. Investigate the therapies and programs provided on a day-to-day basis.
A lower-priced program that offers more comprehensive and personalized treatment will be more likely to create a positive outcome than a more expensive luxury rehab that focuses more on relaxation, or a free or cheap program that offers the bare minimum in support and care.
Drug rehab is an investment, but whether or not it is successful has less to do with the cost of the program and more to do with what is offered, by whom, and whether or not you are prepared to do the work that comes with recovery.