An addiction can leave you feeling lost and alone. You may feel as though no one really understands what you are going through, and you may be convinced that you are the only person dealing with your very specific problem.
In reality, there are many people just like you living with addictions right now. In fact, according to the 2017 National Survey on Drug Use and Health, published by the Substance Abuse and Mental Health Services Administration (SAMHSA), an estimated 7.2 percent of Americans older than 12 have a substance use disorder.
There are plenty of facilities in the United States that offer substance abuse treatment. In fact, according to SAMHSA, there were more than 13,000 substance abuse treatment facilities in 2017. In the National Survey of Substance Abuse Treatment Services, SAMHSA documented the type of treatment facility available in the United States. Table of Contents The Scope of the Issue Federal Options State Options Local Options Religious & Addiction Support Medication Management Help for Homelessness Help for Veterans

All of these facilities could give you help for addiction, but if you're running a simple search on the internet, you might walk away believing that your only option involves a private institution with a hefty price tag.
In reality, only 12 percent of people who need help for an addiction get it within a specialty facility. Others rely on care from private organizations, self-help groups, doctors, mental health clinics, and more.
Some people get help through programs that are offered at the federal, state, and local levels. They do so simply because they have no other way to pay for care. Many programs are available for people who need help without a big price tag, and finding them is easier than you might think.
The Scope of the Issue
When asked, as part of the 2017 survey, why they did not get the care they needed in a specialty facility, more than 30 percent of respondents who knew they needed treatment did not get care because they did not have health insurance and were not able to afford the cost of care.
This is an important number to understand. These people knew that they had a substance abuse issue, and they knew that they needed treatment to get better. But they just didn't know how they would afford the treatment they needed to help them recover. They allowed fears about high costs to keep them away from the recovery they needed. Helpful Links Methadone Rehab What Is Rehab Like? Heroin Rehab Holistic Rehabs Stopping Addiction Without Rehab Suboxone Rehab
The Henry J. Kaiser Family Foundation suggests that the number of people without insurance is dropping due to the Affordable Care Act (ACA). In 2016, the nonelderly uninsured rate was a little higher than 10 percent. Between 1998 and 2007, that number was around 16 percent. When the legislation passed that made getting health care easier and triggered penalties for those who did not get insurance, people were able to act.
Having insurance should help families to afford addiction care, especially if that insurance plan complies with the ACA. That law includes regulations that require insurance companies to cover the cost of addiction treatment at a coverage level similar to those used for people who have another health issue. In other words, a plan cannot cover the cost of diabetes care at a higher level than addiction care. There must be parity between the two types of coverage. Unfortunately, according to the Center on Addiction, more than two-thirds of plans studied in 2017 contained ACA violations for parity, and none of the plans studied provided comprehensive addiction treatment coverage.

Statistics like this suggest that many people do not have insurance coverage at all, and those who do might still struggle to pay for the necessary addiction treatments they deserve. Even though the law should protect them and ensure that they have the coverage they need, it is not working out for all people.
This does not mean that people who have addictions and financial difficulties must simply live with the issue and get no help. There are low-cost and no-cost addiction treatment facilities available. In this guide, we will outline those options. We will start with those available at the federal level and move down to care for specific groups. We hope this guide can help you get the care you need even if money is an issue for your family.
The Cost of Addiction
While expense remains a significant barrier to treatment, a drug or alcohol addiction can exact a far greater toll.
When addiction takes hold of the brain, it compels a person to use drugs or alcohol despite the harmful consequences that can result. They become so obsessed with chasing and using their substance of choice that it completely takes over their life. In the process, they can experience a loss of employment, deteriorating health, and a loss of personal relationships.
According to the National Institute on Drug Abuse (NIDA), sending someone into treatment is significantly cheaper than jailing them. For example, in states NIDA, a full year of methadone maintenance treatment for opioid addiction costs about $4,700 per patient, whereas one full year of imprisonment costs about $24,000 per person.
What's more, every dollar invested in addiction treatment programs yields a return of $4 and $7 in reduced drug-related crime, criminal justice costs, and theft, states NIDA.
"When savings related to healthcare are included, total savings can exceed costs by a ratio of 12 to 1. Major savings to the individual and society also stem from fewer interpersonal conflicts; greater workplace productivity; and fewer drug-related accidents, including overdoses and deaths."
Those figures do not take into account the forfeiture of relationships that people with addictions often incur — losses that are incalculable yet consequential.
The Cost of Substance Abuse Treatment
Every person's addiction recovery journey is different, and the most effective treatment is the kind specifically tailored to address a client's unique needs. That means treatment costs can vary from person to person and is totally dependent on the slate of services someone requires.
The average monthly cost of treatment is estimated at $3,800. Private residential rehabilitation, which provides clients with room and board along with treatment, will be more expensive than outpatient treatment, which provides services but allows clients to live independently.
Residential programs can range from $7,500 on the low end to $10,000 to $20,000 a month for a higher quality program. Luxury programs that are frequented by celebrities, executives, and professional athletes can cost anywhere between $80,000 and $120,000 a month, according to Verywell Mind. Evidently, treatment costs can vary wildly and will depend on several factors.
Those factors include:
Treatment program type: Whether it is an inpatient or outpatient treatment program.
Duration of treatment: Particularly if it is a long-term residential program, which can last for months.
Treatment setting: Are services administered at a private treatment center, hospital, or government-funded clinic?
Bells and whistles: This includes the level of amenities provided and whether the services are being administered at a luxury treatment center.
Specialized treatment for co-occurring disorders: Is there a mental health issue, such as depression or anxiety, that accompanies substance addiction? If so, that would require a specialized dual diagnosis treatment plan.
Level of services provided: This includes the level and amount of recovery services required after rehab.
Treatment that requires medication: This includes medical maintenance therapy for opioid addiction and other medication-assisted treatment services for addictions and co-occurring mental health disorders.
Treatment Vs. No Treatment
It is generally assumed that getting treatment for a substance use disorder is a far more effective approach than not getting treatment. Although there are no actual population figures or parameters to support this notion, there are numerous small-sample research studies that compare different types of treatment for substance use disorders to other types of treatment and to control conditions where no treatment is administered.
The studies consistently find that treatment for substance abuse is significantly more effective in reducing addictive behaviors and the problems associated with them than no treatment at all. However, this does not mean that people in treatment for any form of addiction have an easy time or do not experience setbacks.
The Core Curriculum
Each rehab center will have a different approach and methodology for treatment. No matter what facility you attend, they all will include education about substance abuse.
Part of the education process is about getting you to examine where you are in your addiction realistically. The more honest you can be in assessing your level of need, the more likely it is that you will be successful in recovery.
This educational process also helps to change your belief system surrounding drugs and alcohol. Many people who have struggled with addiction glorify or justify drug and/or alcohol use without acknowledging the repercussions and side effects that often accompany use. During early recovery stages, it is typical for a person to be in denial about the extent and severity of their abuse.
What's Eligible for Government-Funded Addiction Treatment?
Populations who are given high priority and qualify for reduced cost or free treatment vary across centers in different states. In general, however, people who typically are eligible for a state-funded treatment center are:
 Senior, elderly adults
 People who have disabilities
 People who have no private insurance
 People from low-income households
State-funded insurance centers typically require interested applicants to provide official documentation that they live in the state and that they have legal residence in the United States. They also need to show documents proving that they don't have insurance or income to pay for treatment. They will also need to prove that they have addiction status and need intervention services. Each state has its own requirements, so be sure to research and meet any additional requirements when applying to programs at these centers.
Federal Options
The federal government plays a big role in helping people get the care they need, but some of the work done at the federal level might not seem helpful for families looking for treatment right now.
For example, according to Mental Health America, the federal government funds treatment offered through Medicare and the Department of Veterans Affairs, and the government also matches state spending on Medicaid and the Children's Health Insurance Program. This funding allows low-income people to get the treatment they need as long as they are enrolled in the proper program.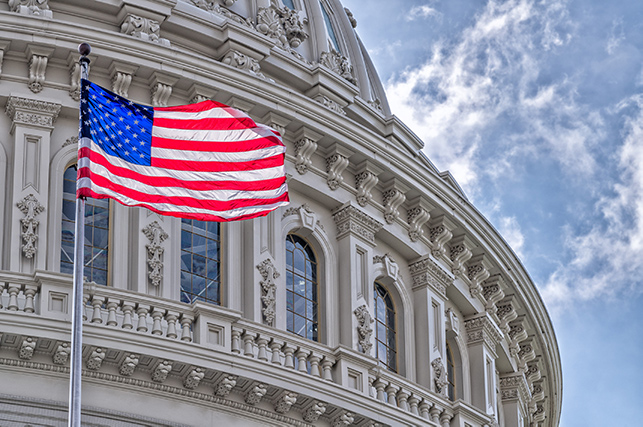 The federal government also plays a role in setting policy, which can be transformative in helping people to get addiction care. For example, it was a change at the federal level that allowed the Affordable Care Act to spring to life and provide insurance coverage to so many people in need.
But the federal government doesn't just help from afar. The government also sponsors a key program for people who cannot get help in any other way.
The Health Center Program is designed to provide community-based primary health care for people in need. According to the Health Resources and Services Administration, these centers can be considered federal treatment options, as they accept federal grant funding to serve people in need. They may accept private insurance payments, but a health center must provide care for all people regardless of their ability to pay for services.
A fact sheet from the Department of Health and Human Services suggests that 1,400 health centers are operating in the United States, and more than 27 million people rely on a center like this for care. While you may have never heard of this particular program before, it could be the solution you have been looking for to help you deal with an addiction.
A health center is designed to provide wraparound care, meaning that people who get care here might get help for all sorts of issues, including diabetes, heart disease, infections, reproductive health, and joint pain. But many people come to centers like this for help with addictions.

The HRSA Data Warehouse offers an online tool that can match people in need with local health centers that participate in the program. By entering a location, users can get a list of health centers and a telephone number they can call to find out more. The tool does not come with specific information about what each center offers and how the funding works, but it can help people begin a search and get in touch with programs that might help.
People in desperate need of care might also consider enrolling in Medicaid. This is an insurance program that is technically administered by states, but it relies on federal funding to stay open and operational. To enroll in Medicaid, people must prove financial hardship, and the process can take time to complete. Enrolling could allow you to get the coverage you need for addiction, and that coverage is growing more and more powerful.
The Pew Charitable Trust reports that the federal government is pushing states to submit additional paperwork that would allow them to use Medicaid funds for addiction treatment for low-income people.
Those Funds Could Be Used for:
Addiction Medication
Intensive Outpatient Care
Supportive Care
Including Job Placement
Substance Abuse Prevention
Case Management
You might need some or all of these services as you work on a recovery program for your addiction. Enrolling in Medicaid could help you tap into that help.
Each state has slightly different rules about who can enroll in Medicaid and how the process works. Medicaid.gov offers a comprehensive list of contacts per state. Using that list can help you understand where to begin to enroll in the program. You can make an appointment to speak with a representative in real-time, and you can fill out the enrollment forms together. If you struggle to make sense of the rules, this could be a great option for you.
State Options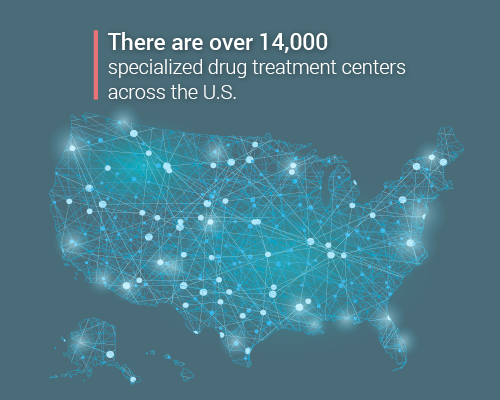 The benefits you can access at the state level depend on the state you call home. As Mental Health America points out, all states get some kind of mental health funding from the federal government, but each state can decide how to structure services to distribute those funds. That means the care you get in a state system might be very different than the care a neighbor might get if that neighbor lives across state lines.
One quick way to get in touch with the services available in a state is to access the SAMHSA National Helpline. This is a federal resource available 24 hours per day, seven days per week. It is made to connect people who need help with the groups that can offer help.
The descriptive webpage for this service suggests that there is no cost to contact SAMHSA, and people who call can report a need for financial care. When that happens, SAMHSA can suggest resources that are available at the state level with no associated charge.
It might also be helpful to see how services differ from state to state, so you will know a little more about what to expect before you pick up the phone to make a call.
These are details from a few key states that can give you the information you're looking for.
MASSACHUSETTS
In Massachusetts, the addiction issue has caught the attention of lawmakers, and they have pushed for more treatment beds within the state. According to WBUR, Massachusetts now has the following: 869 detox beds for adults 284 clinical stabilization spots for adults 291 transitional support service spots for adults 2,211 recovery home spots.
A proposed plan would add 32 detox spots and 32 clinical stabilization spots. Even that might not be enough, according to the WBUR report. That could mean that people who live in Massachusetts might expect to wait for the care they need since there aren't enough state-sponsored spots to meet the demand for care.
COLORADO
In Colorado, the situation is a little different. According to the state's website, low-income families and people who do not have insurance can get state-subsidized addiction care, but they will get that care through one of 17 contracted Community Mental Health Centers. Each center serves a specific county or set of counties, and people are expected to only use the center that is available within their specific county.
Colorado is a rather large and populous state. While 17 centers may seem like a lot, it may not be enough for a state of this size. People in Colorado may have to wait to get admitted into a program that can help.
MISSOURI
In Missouri, the state offers information about several different types of programs to help different types of people. For example, the state's website suggests that there are programs for the following groups: Adults Women, and children Adolescents People who need medications to help with an addiction issue Adults with gambling issues People who have lost driving rights due to an alcohol or drug issue
Most of the programs provided in state directories accept Medicaid, which seems to suggest that people with addiction in Missouri need to enroll in Medicaid to get help. This isn't true of other states, but it seems true for Missouri.
NEW YORK
In New York, state-sponsored inpatient services are meant, according to the state's website, for people who are older than 18 and unable to succeed in a program that offers less supervision. A medical director decides whether or not a placement in a program like this is appropriate, and when it is approved, the person must prove that they live within the area served by the facility.
There are many hoops here, and it can be discouraging for someone who wants quick addiction help, but the benefits are clear. People who move through this process can get care with fees that are based on a person's ability to pay, and no one is rejected for an inability to pay for treatment.
HAWAII
In Hawaii, people who need help with an addiction and need help paying for care are encouraged to call the Hawaii State Department of Health Access Line. According to Drug-Free Hawaii, this crisis line works like the referral line for state-sponsored care. People call this number and talk to an operator about the care they need and how much they may be able to pay for care. A case manager can schedule a visit during the call, and in that visit, the person can get a referral to the right program.
In addition, Drug-Free Hawaii suggests there are multiple organizations available within the state that offer services for low or no fees, depending on the financial needs of families involved. People in Hawaii have plenty of options for care, no matter what their financial situation.
WASHINGTON
In Washington, state-sponsored treatment is administered through the Medicaid program. People must be enrolled in Medicaid to pay for the care they need for their addictions. When people in Washington are enrolled, they face a priority system, according to the state's website. People in the following groups are considered major priorities for the state, and they may get open spots first before anyone else: Pregnant women People who use IV drugs Women who gave birth within the year prior Parents Young people
Clearly, each state is a little different, with different rules and processes to follow. It is also clear that each state has at least some system in place to help people struggling with an addiction.
Local Options
Addictions are inherently local issues. People who abuse substances can commit crimes that can put the entire safety and well-being of a community at risk. People who abuse substances can also struggle to hold down jobs, and that makes them poor taxpayers. As addiction levels rise all across the country, local governments are working hard to come up with options that can help, and community leaders are also looking for ways they can help their neighbors in need.
At times, these organizations offer programs that can be a lifeline for people who have an addiction and no means to pay for care. These local programs may not get the headlines that big, federal programs pull down, but they may also offer direct help to people in need, and the care might come with a shorter wait time.
The most well-known model of community care for addiction involves Alcoholics Anonymous. People who participate in a program like this head to free meetings in the community and connect with other people in recovery from addiction. Together, they learn more about how addictions work, using resources developed in the Alcoholics Anonymous model. They also share stories and support, motivating and encouraging one another to achieve recovery.
Alcoholics Anonymous is not run by trained professionals with degrees in addiction medicine. Instead, it is a program that is run by peers who also struggle with addiction. People who have mental illnesses that complicate an addiction issue may need more help than Alcoholics Anonymous can provide, as they may need a therapist to recover. But for some people, Alcoholics Anonymous can be a lifeline. Attending meetings and tapping into the power of a sober group of peers could be the first step on the road to recovery.
Alcoholics Anonymous is meant to be truly local, so there is no overarching organization that administers or schedules meetings. The main Alcoholics Anonymous website offers resources that can help you find meetings in your area.
You can use that directory to find specific meetings that are right for you.
There are Meetings Made Just for the Following Groups:
People Addicted to Substances
Women
People of Christian Faith
Veterans
ANAHEIM, CALIFORNIA
In Anaheim, California, police officers are on the front lines of the addiction issue. According to a brochure about the Drug-Free Anaheim project, people who need help with an addiction issue can walk into the police station or call a project coordinator and ask for help. They will be screened and then placed in an appropriate level of care. Nearly all kinds of care are available through this program, and there is no mention of the need to pay for care. You could ask for help from a police officer and be enrolled in inpatient addiction care within hours. If you live in Anaheim, this could be an amazing opportunity.
ANNE ARUNDEL COUNTY IN MARYLAND
In Anne Arundel County in Maryland, a similar program is running, but this county utilizes fire departments as well as police stations. According to The Washington Post, experts thought about five people per week would use the program to ask for help, but about three times as many people have used the program. Anyone living in this county can walk into a fire station or police department and ask for help, and that person will get referred to the right kind of care. Coordinators with the program will also help to remove barriers to treatment, such as voiding arrest warrants. There is no charge to use the program and no need to make an appointment. You can simply walk in and get the care you need.
DIXON, ILLINOIS
In Dixon, Illinois, the police department will also help to usher people into treatment. According to Governing, people in Dixon walk into a police station for help, and the police rely on volunteers to come to the station and assist with enrollment in rehab. Once the paperwork is complete, people can move right into treatment. Often, according to Governing, the whole process takes about two hours. This is remarkable given that some people without insurance are asked to wait for months for care.
The hope is that innovative programs like this will catch on across the country and provide people with the care they need despite their ability to pay. But you may live in a community that hasn't adopted this model yet. If so, there is one more option that may help.
The Anxiety and Depression Association of America reports that some colleges and universities offer treatment for mental illnesses at low or no cost. The treatments you may get come from people who are studying to be therapists and counselors, but those students might be supervised by incredibly experienced professionals. You could get the care you need while helping the next generation of doctors to learn. If you live in a community with a college or university, this could be a good option to explore.
Religious Groups and Addiction Support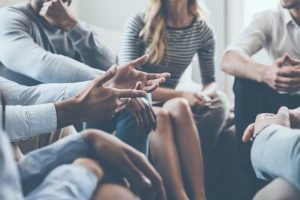 Church services, no matter what denomination they come under, are designed to help us learn how to live a life that is attuned to the divine. The lessons we absorb in a church service should, in theory, help us learn how to deal with and overcome the temptations that come with modern life.
Some church leaders aren't satisfied with simply speaking from a pulpit about drug abuse, drug addiction, and the benefits of recovery. These leaders are taking an activist role to help their communities engage with recovery.
If you live in a community served by a religious group like this, you could get the help you need at a low or reduced cost.
According to the Hartford Institute for Religion Research, there are about 350,000 religious congregations within the United States. Of those, about 314,000 are considered Christian congregations. The information shared below focuses mainly on Christian groups since they are the majority force when it comes to religions in the United States. But be aware that there may be other local religious groups, such as Buddhist temples and Islamic mosques, that offer similar help.
For some church leaders, a true addiction ministry involves accepting people with addictions into the fold as whole, complete, meaningful congregants. As a Baptist leader writes in a blog post, "Addiction ministry is not a program. It's not something you can quarantine." Instead, this expert advocate dedicating intense resources to the fight, including helping people connect with the programs they need to address the stressors that led them to addiction.
What Might a Church Like This Look Like? The Church Might:
Host support group meetings regularly
Talk openly about addiction ministry in printed materials and online
Share stories of recovery on social media
Talk about addiction in services
Might also have well-known public connections with local mental health clinics
A congregant could talk to a pastor or priest about an addiction
Get an immediate referral to a clinic that can help
The pastor or priest might be able to use church funds to pay for care
Or, the clinic might provide services at low or no cost
An expert writing for Religion News says this is the way a church can be a powerful ally in the fight against addiction. A church might have the capacity to provide love and ongoing support, but experts can provide the therapies that jumpstart healing. When they are connected, real change can begin.
Some denominations even have programs that have been tailored to combine religion with addiction. For example, The Church of Jesus Christ of Latter-Day Saints offers a free form of healing that is modeled on the Alcoholics Anonymous program. People who enroll in this program get the addiction precepts codified by AA, and they get religious instruction at the same time. A member of the congregation can find out more by talking to religious leaders within the community. People who want that combination of guidance and support might enjoy this free form of care. But it isn't clear if all churches in this model offer this very specific addiction program.

It is important to note that not all faith-based programs come without a fee. For example, one program profiled by The Gospel Coalition comes with a $150-per-week charge, which could put it out of the financial range of some families. Those who reach out to the church with the hope of avoiding a fee will need to ask upfront questions about cost, so they can be certain they are enrolling in a program that is right for them.
Medication Management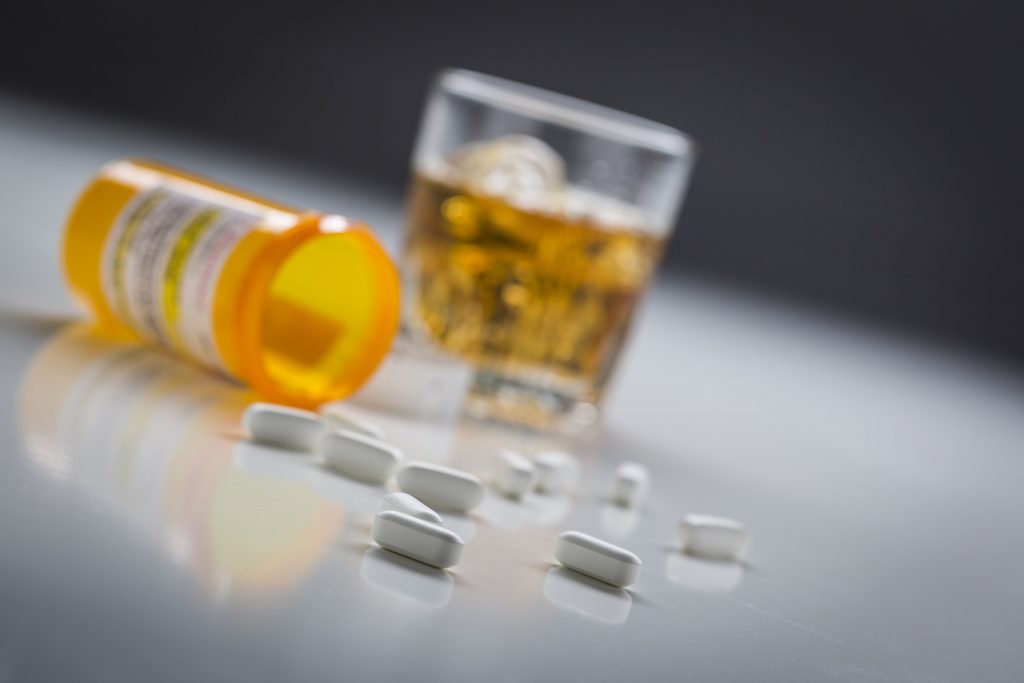 Addictions can change brain chemistry in real and meaningful ways. After significant exposure to drugs, brain cells may not function properly without access to drugs, and those damaged cells may call out for drugs as a result.
Medications can help to ease those signals of distress, so brain cells can work as they should while cravings are reduced. Some people use addiction medications during the early part of recovery to ensure that a relapse does not take hold, but others use these medications for months or even years to ensure that an addiction issue never comes back again.
This type of treatment is called medication-assisted treatment (MAT), and it is defined by SAMHSA as the combination of medications and therapy to help people overcome addiction.
In most cases, MAT is used to help people overcome an addiction to opiates, but medications might also be used to help people deal with alcoholism and other forms of addiction.
MAT's ability to lessen cravings can help you to stay in therapy longer, which can help you to build up the skills you will need to fight off a relapse. It is considered a safe and proven form of therapy, but it can be difficult to get this help through low-cost or free programs.
According to The Pew Charitable Trusts, only 23 percent of publicly funded programs for addiction offer MAT. That difficulty is due, Pew says, to a lack of doctors who have been qualified to provide MAT. In 53 percent of counties, there is no physician with the qualifications required to administer a specific type of addiction medication therapy.
Gaps like this can mean you might need to travel to get the help you need to address your addiction. When you do find a doctor, enrolling in Medicaid can help you get the financial assistance you need to pay for treatment.
The Henry J. Kaiser Family Foundation reports that Medicaid plans cover 4 in 10 non-elderly adults dealing with opioid addiction. In addition, the report, all state Medicaid programs cover at least one medication used to treat addiction, and most cover three.
Every state has different requirements, in terms of qualifying for Medicaid.
To Enroll, You Might Need to Demonstrate the Following:
Income Level
Employment History
Residency in the State
Financial difficulties
Once you have moved through the steps and are enrolled, the hard work you did to get coverage will be very worthwhile.
In some states, you may need to jump through a few extra hoops before you can access MAT through Medicaid. According to PBS, some states require enrollees to try other forms of treatment first. They might ask you to use therapy alone, for example, or they may ask you to use therapy and support groups. If these types of treatment do not work and you have a relapse your doctor can document, then you might be cleared for MAT. Not all states have these provisions, but if you live in one that does, this could be an important point to keep in mind.
If you do not qualify for your state's Medicaid plan, you still have options. HRSA-funded health centers offer care for low-income people at the state level, and according to the Department of Health and Human Services, about 70 percent of health centers offer some kind of substance abuse treatment, including MAT. HRSA offers a location tool you can use to find a center near you.
The link between addiction and homelessness is strong. The choices you are forced to make to keep your addiction alive can make it hard for you to work and meet your financial obligations. While you are intoxicated, you might also find it hard to behave appropriately while you are at work. When you cannot work, you may not have the money to keep your home, and when you lose your home, your bleak credit might make it hard for you to find rental housing. When that happens, homelessness is almost inevitable.
When you are homeless, the escape intoxication can bring could make your life feel a bit more bearable. If you spend the little money you have on drugs and alcohol, you can get locked into a spiral of addiction that is very hard to break out of. You may find that is easier to support your addiction when you are homeless, as all of your money can go to the substances you abuse. You may also find that it is easier to access dealers when you are homeless.
Being homeless is not easy, but people who have addictions and who are homeless have many treatment options available. A study in PLOS One suggests that people are more likely to utilize these services if they are addicted to drugs or alcohol and drugs rather than alcohol alone. No matter what substances cause you pain, some programs can help.
A typical program, like the one offered at The Healing Place of Richmond, combines security with addiction treatment.
People Who Enroll Access the Following:
A safe place to sleep each night
Storage facilities to use during the day
Meals offered three times per day
Health care services
Medication management
Addiction support group meetings
If you participate in a program like this, you may be left to your own devices during the day, but you can return to the shelter each night for therapies you need for your addiction recovery. You can also rest a little easier knowing that you and your belongings are safe. That sense of security could help to lessen at least some of your relapse triggers.
The Salvation Army offers a similar program, and the organization's website states that they have the largest residential addiction treatment program in the United States. People who qualify for the program are not required to pay any kind of fee, as all associated charges are covered through the organization's series of thrift stores.
People Who Enroll in a Program Through the Salvation Army are Given the Following:
Shelter Support group access
Individual therapy
Supportive counseling
Transitional living services
This program has a religious background, so it comes with some lessons about the afterlife and worship. The program can give you access to meaningful help provided by professionals, and you will have peers around you who can help to motivate you to get better. Through a program like this, you might also have a safe space to call home, and that security could help you to focus on your recovery.
In some cities, such as Charlotte, organizations offer a variety of different types of programs for people dealing with homelessness and addiction.
Through the Charlotte Rescue Mission, People Can Tap into Programs Made for the Following Groups:
Christian Men
Christian Women
Families
Graduates of these programs
Each program works a little differently and offers different benefits to those who enroll, but all are made to help people overcome a combination of addiction and homelessness. All of these programs are also offered at no fee to people who need help. That means you can simply enroll without worrying about paperwork, benefits, and payments. You can focus on getting better and leaving your addiction behind.
Getting into a program like this is relatively simple. People can walk into the main office, disclose the issue they are having, and work to enroll. Some cities have waiting lists for help, but they may be able to provide transitional services that can make the wait a little less risky. For example, while you wait for a residential bed to open up, you might be given access to a transitional bed and a locker. You will not have help around the clock, but you will have a safe space at night and meals to eat each day. It may not be the intensive care you hoped for, but it might be enough to keep you safe until the care you want is available.
That's why some cities are experimenting with innovative programs that can reach homeless people where they are rather than hoping they will come into a shelter and ask for help.
In San Francisco, according to The New York Times, a team of medical professionals move through the city regularly and offer prescriptions for buprenorphine (a drug used to treat opioid addiction) to people who are homeless. That prescription can be filled at a city-run pharmacy. The team hopes that people who enroll in this program will experience a reduction in drug cravings, and they will build on that reduction by enrolling in counseling programs and support groups. But even if that doesn't happen, the team hopes that the program can help prevent overdoses. This program is new, and according to the article, 95 people were enrolled in the first year. At the end of that year, 20 people were still under the care of the team. The team may have hoped more people would persist in care, but this is a good place to start.
A similar program in Everett, Washington, connects homeless people with an outreach team. According to a profile in the Associated Press, this outreach team tracks people who are homeless, and the team attempts to connect these homeless people with resources that can help. Those resources include addiction treatment. The team has partnerships with local nonprofits that will pay for addiction care. All the team needs to do is to convince the homeless person to accept help. The team takes care of all the rest. It is unclear how many people have benefitted from this program, but it seems likely that a program like this could help those living on the streets due to addiction.
In theory, a person could wait in public for someone from a team like this to find them, talk with them, and connect them with the help they need.
But there are many homeless people in the United States right now, and awaiting approach could let the issues grow worse before they get better. In addition, not all communities have an outreach program like this, and those that do might not have the funds to advertise it. They may be more interested in helping people than publicizing their successes. Being proactive and getting needed assistance is a wiser approach. There are many ways to connect with resources that can help.
According to the National Health Care for the Homeless Council, one of the best ways to get care for a health issue like addiction is to connect with a health center. Homeless people qualify for care through these programs, as they are designed to help people who cannot pay for care in any other way. As we have mentioned, the HRSA Data Warehouse offers a health center search tool that can help you find the center closest to you.
The National Health Care for the Homeless Council also offers a series of directories that can connect you with local resources to assist with health care. You can use this tool to help you find out who has grants to cover care, who has agreed to host clinics for the homeless, who offers medical respite care, and more. These directories are updated frequently, so you can get current information that can help you get the assistance you need.

If you want to start by finding a safe place to spend the night, ShelterListings.org offers an online directory of homeless shelters, supportive housing, halfway housing, and more. This tool is separated by state, and each listing clarifies whether or not people with addictions are allowed to stay. You can click through this tool and find a housing provider that seems right for you, and once you have engaged with that provider, you can talk about focusing on your addiction.
The National Coalition for the Homeless also provides an online listing of resources that can help with housing and medical issues. The organization points out that there is no list of every homeless resource in the country, but the database they keep is as comprehensive and complete as they can make it. The organization also recommends walking into a homeless agency directly and asking for help or a referral. These organizations exist to help you.
Homelessness is a serious issue, and the longer you leave your homelessness unaddressed, the stronger your addiction might be. There is no harm in asking for help, and there is no expectation that you will pay for help out of pocket. By asking for help, you could get the service you've been looking for.

The benefits you earn as a member of the military do not end when you leave the service. There are some benefits you accrue during your service that stay with you for the rest of your life. Some of those services could help you to pay for addiction care even if you do not have money of your own to cover the cost of copayments and fees.
In an article from Health Affairs published in 1987, the authors explained how medical care through the Veterans Administration (VA) works. The basic structure of the VA and the services offered have not changed since this time, so this description still applies. In the article, the authors suggest that veterans considered a "high priority" for the VA have conditions related to their service and live in low-income households. Those in higher income brackets and who do not have service-connected conditions may still get care, but they are not considered a priority by the VA. That means they may have to wait for treatment or pay for their care.
It is important to know that many of the issues you encountered during your time in the military could contribute to addiction. You could have pain due to an injury you sustained while in service, for example, or you could have post-traumatic stress you self-medicate with drugs. Even if you don't automatically qualify for free VA benefits based on income alone, a VA professional could assess your case and determine that you do qualify for free care based on these other factors.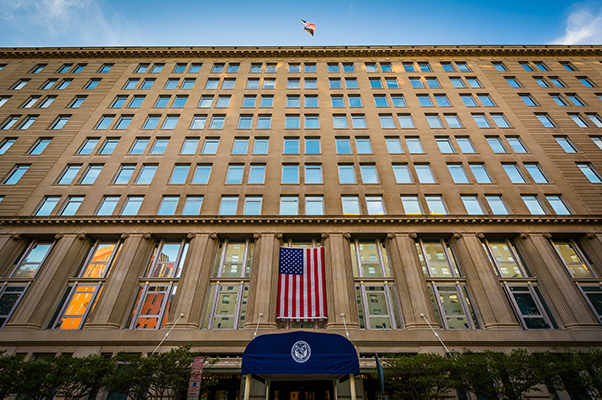 The VA offers a robust addiction treatment program. According to the organization's website, the VA offers MAT for addiction as well as counseling services and support groups. The VA offers programs during the weekend and in the evenings, to help ensure that working veterans can attend. Some programs combine addiction care with supportive housing, for those veterans who have lost their homes due to their struggle with addiction.
The vast majority of the services the VA offers are provided in their medical centers. If you live close to a medical center, these resources are very convenient for you. If you do not, that distance could be considered a barrier to your recovery. The VA offers to the house for people like this, so you can stay within the VA campus when your recovery is fragile.
You may also be enrolled in an inpatient addiction program if you live far from a treatment center and cannot commit to the travel associated with outpatient care.
To take advantage of these programs, you must be enrolled in the VA program. Typically, according to Benefits.gov, you are eligible to enroll if you have been discharged under honorable or general conditions. If you have been discharged under dishonorable conditions, you can apply for a waiver to enter the VA program. To get started, contact the VA medical facility near you via this directory.
According to the organization's website, the Homeless Providers Grant and Per Diem Program offer transitional housing for veterans combined with community-based organizations that can assist with social services. You could use it to secure the housing you need while getting the medical care your addiction requires. Your local VA representative could tell you more.
Some states also offer private programs for veterans that can assist with addiction recovery. One such health and wellness program offers substance abuse and counseling combined with physical health, social enrichment activities, and stress reduction services. This particular program is offered through Veteran's Inc., located in Massachusetts, but there are many more located all across the country. Connecting with people in your local VA could help you find the program closest to you.
Why You Should Take Charge
If you are struggling with poverty, you are not alone. According to the United States Census Bureau, a full 12.3 percent of Americans were below the poverty threshold in 2017. Many of these people had jobs, ambitions, and a willingness to work hard, but they simply couldn't make enough money to make ends meet.
Lack of a good job, steady income, hefty savings, and solid insurance can make your dream of addiction recovery seem out of reach, but many resources can help you to recover. As we have demonstrated, many of these resources are meant for people who cannot afford care on their own. There is hope for you and your family. We encourage you to reach out to the organizations we have listed here.