Drug abuse, addiction, and overdose have reached epidemic levels in the United States, to the point where most people know someone who has been touched by this chronic disease.
If you are considering addiction treatment for you or someone you know, it's important to know what to look for ineffective, results-driven drug treatment centers. Finding the best rehab centers for your needs can be difficult, but few factors might help you make a decision. Plus, addiction specialists can take your call and answer any questions.
Here are a few things you need to know to find your ideal drug or alcohol treatment program.

Principles of the Best Rehab Centers
There are
thousands of drug and alcohol addiction treatment centers
in the United States. Some offer effective treatment with results-driven therapy options and individualized services but not all are created equal. Before you enter a treatment program, it's important to know how the center operates. The National Institute on Drug Abuse (NIDA) has developed
13 principles of effective treatment
that can help you better understand what to look for in an addiction treatment program. Many of these principles have become mainstays in treatment programs and they have largely become the gold standard of high-quality addiction care.
Understanding some of the most important principles can help you better recognize quality treatment. Here are some of the most important principles of effective treatment.

Addiction Is A Complex Disease But It Is Treatable
For a long time, addiction was seen as a moral failing or a bad habit that needed to be overcome with willpower. To effectively treat addiction, it's important to understand what it actually is: a chronic and complex disease that affects the brain. A treatment program that recognizes the nature of addiction can better assess your needs.
There Is No One-Size-Fits-All Treatment Plan
When you enter a treatment program, you should have an opportunity during the intake and assessment process to sit down with your therapist and develop an individualized treatment plan. If a treatment center attempts to fit you into a standardized program, it may be less effective than a program that is tailored to you and responds to your needs. During your assessment, a therapist should ask you questions in an attempt to create the best possible program for you. Plus, it's helpful if they also allow you to discuss some of your concerns.
Treatment Should Address Multiple Needs
Addiction is complicated and it has a knack for spreading to multiple areas of your life. Because you may enter treatment with different needs, effective addiction treatment must be able to address those multiple needs. Treatment centers should offer or help you access medical services, family therapy, psychological treatment, and vocational help.
Treatment Needs To Last Long Enough
Your goal may be to get through treatment as quickly as possible. However, evidence suggests that treatment is more effective when you spend long enough in clinical services. Even if you progress through treatment quickly and complete all of your goals, you may have a better chance of achieving long-term abstinence if you remain in treatment for long enough. According to NIDA and scientific studies, 90 days is the ideal treatment duration minimum. While your treatment duration, like other aspects of your plan, is dependent on your personal needs, it's generally advantageous to remain in treatment for at least three months.
Behavioral Therapies Are Recommended
Behavioral therapies are a type of psychotherapy that deals with how thoughts and emotions relate to behaviors. They have become the gold standard in addiction treatment because they are useful in addressing multiple needs including, cognitive, psychological, and behavioral issues.
Treatment Needs To Be Assessed Regularly
Your needs will shift and change throughout the treatment process. As you work with your counselors and therapist, underlying issues may be uncovered and new concerns may arise that you want to address. Plus, clients progress at different rates and your treatment plan needs to change with you. If you are struggling to complete tasks, your plan should change to help you meet challenges. If you are surging forward, your plan will need to accommodate your faster pace. For that reason, your treatment plan should generally be reassessed once per week.

Levels of Care Criteria
The effectiveness of treatment is often dependent on getting into the right level of care.
To ensure that people are placed in the treatment program that they need, the American Society of Addiction Medicine has created a set of criteria to help place people in the proper level of care.
Each level of care is separated by the level of intensiveness that is available to clients and it's loosely based on the hierarchy of needs, with the highest level being focused on immediate medical and psychological needs like safety, security, nourishment, shelter, and health.
As you advance to new levels of care (a process called the "continuum of care"), you will be able to focus more on the underlying behavioral and psychological issues that contribute to your addiction.
There are four levels of care, which include:
Medical detox
Medically managed inpatient services with 24 hours of care from medical professionals every day.
Inpatient services
Medically monitored service from clinical staff 24 hours a day. This level involves monitoring for and avoiding medical complications.
Intensive outpatient (IOP)
More than nine hours of clinical services each week and can include partial hospitalization.
Outpatient (OP)
Fewer than nine hours of clinical services each week and serves as a transition between more intensive treatment and independence.

Hometown Vs. Out of State
There are several personal considerations when you are deciding on a treatment center but one of the most common is the location. Should you attend a treatment center in your hometown or should you go somewhere out of state? While it may seem like an attractive convenience to go through addiction treatment a few blocks away from home, it might not be as advantageous as you think. While your individual needs should be considered, it's generally recommended that you attend treatment outside your home state. Here are a few reasons it might be helpful to attend treatment out of state:
Get Away From Triggers
Once you begin your road to recovery, you might find that certain familiar sights, sounds, and smells trigger intense drug cravings. Addiction causes a change in the reward center of the brain, which is responsible for getting you to repeat certain activities. Being around familiar neighborhood spots you used to drink or get high can cause triggers and significantly increase your exposure to high-risk situations.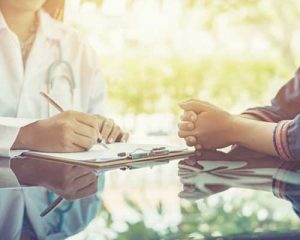 Attending addiction treatment in your hometown may mean that you are just around the corner from your house but it also means that you are also just around the corner from all the places you know you can drink or get high.
Triggers can happen when you experience internal struggles as well, like when you are feeling stressed or depressed. However, getting out of town and changing your scenery can limit your risk of triggers.
If you go through treatment in a new place, you will be in a whole new town far away from your connections. Not having easy access to drug sources will be an added layer of protection while you are trying to safeguard your sobriety.
Provides Discretion
When you first enter a treatment program, you may not want everyone in your life to know that you're going to rehab, at least not immediately. In many cases, addiction treatment will ideally last up to 90 days and it can be difficult to maintain your privacy when you are attending rehab in your hometown. It's a lot easier to explain that you are going on a trip out of town for a few months when you are attending an out-of-state treatment center.
Treatment Shouldn't be Limited by Geography
When it comes to choosing treatment, the question of location is usually pretty low on the list of importance. The first things you should consider are the above principles of effective treatment and whether or not a center will be able to meet your needs. Addiction may come with a variety of underlying issues that contribute to or cause your addiction. To effectively treat you, a treatment center must be equipped to treat those underlying needs or connect you to a therapy that can help. When you are exploring treatment, options ask about the available therapies and evidence-based methodologies.

Taking the First Step on the Road to Recovery
Though
addiction is a complex and chronic disease
, it can be treated with effective treatment and personalized care. Finding a treatment center that meets your needs and uses treatment modalities that are supported by scientific research can be the first step in a life of long-lasting sobriety. Learning to deal with the underlying issues of addiction and prevent relapse can help you live a productive life outside of the oppression of active addiction.