Substance abuse and addiction are a fact of life, as many people realize. But drug abuse trends still need to be tracked and measured to give us a better idea of how something that's seemingly so commonplace is actually changing all the time. The world of legal and illegal drugs is always evolving, as people seek out different substances or different blends of substances to get high and feed their addictions.
Fortunately, some organizations and agencies keep a finger on the pulse of the landscape of drug abuse in the United States throughout the year. A few key drug trends emerged as ones of concern in 2019. Below are a few substance abuse trends from that year that can give some insight into what to expect in 2020 and possibly beyond.
E-Cigarettes (Vaping)
The health risks and deaths linked to vaping drew national attention in 2019. Vaping is the practice of inhaling vapor from a battery-operated device that looks like real cigarettes or pens. The vapor starts as a liquid that usually is a blend of the addictive substance nicotine, other chemicals, and appealing flavors, such as strawberry or apple, that attract teenage users. Perhaps unsurprisingly, the popularity of vaping is growing among this population.
According to results of the 2019 Monitoring the Future survey,  the use of e-cigarettes to vape showed significant increases among all grades. This trend was noted alongside another in which more students responded that they know vaping nicotine is risky, but they continue to vape the substance anyway.
The survey says, "Past month use of any vaping increased from 21.7 to 25.0 percent among 10th-graders and from 26.7 to 30.9 percent among high-school seniors—that means one in four 10th-graders and one in three 12th-graders qualify as current users of vaping products—and most report using the JUUL specific brand.
"Moreover, 82.0 percent of high-school seniors report that vaping devices are easy to get."
One main draw of vaping is that users think it's a safe way to get their nicotine fix without having to smoke traditional cigarettes. Cracks in that perception started to show on a wide scale as 2020 drew near.
While vaping has been around for at least a decade, according to the American Lung Association (ALA), vaping-related illnesses came under scrutiny in 2019.
Health professionals at the federal, state, and local levels, launched an investigation into lung injuries that were associated with vaping. Officially, the condition is known as EVALI, which stands for e-cigarette, or vaping, product use-associated lung injury.
The CDC reports that as of Dec. 27, 2019, it had received a "total of 2,561 hospitalized EVALI cases or deaths from all 50 states, the District of Columbia, and two U.S. territories (Puerto Rico and U.S. Virgin Islands)." It also reports that 55 deaths have been confirmed in 27 states and the District of Columbia.
The ALA says that while some users have claimed that vaping helped them quit cigarette smoking, the practice can actually boost the possibility that people who vape will move on to smoking traditional cigarettes and develop nicotine addiction as a result. Other risks include harming the developing brains of children as well as the growth of unborn children. Pregnant women are discouraged from using nicotine products.
Marijuana
Public perception about the dangers of using marijuana is changing in part because of its widespread availability and increased legalization in states across the U.S. However, according to an August 2019 warning from the U.S. Surgeon General, marijuana use in adolescence and during pregnancy remained an issue in 2019.
"Recent increases in access to marijuana and in its potency, along with misperceptions of the safety of marijuana endanger our most precious resource, our nation's youth," writes Surgeon General VADM Jerome Adams, MD, MPH.
As the background part of Adams' report notes, today's cannabis is stronger than that of the past, as the concentration of THC (tetrahydrocannabinol), the chemical responsible for the substance's mind-altering effects, is higher. The report goes on to say marijuana is the most used illicit drug among pregnant women, a drug that can hurt the baby's development. THC can make its way from the mother's bloodstream to the fetal brain, and this can bring on health problems.
Marijuana is also a widely used drug among adolescents, falling second to alcohol. Cannabis use is also harmful to the development of this population, as well. A human brain is still growing until a person reaches their mid-20s. Chronic marijuana use can impair parts of the organ that are responsible for memory, attention, decision-making, and motivation. It can also affect learning ability, among other things.
The 2019 MTF survey's statistics showed that "past month, past year and lifetime marijuana use remained steady among eighth-, 10th-, and 12th-graders."  However, daily cannabis use increased among eighth- and 10th-graders. Daily use is defined as use that occurs on 20 or more occasions in the past 30 days.
Fentanyl-Laced Drugs
Overdose deaths involving opioid pain relievers, some of them counterfeit, have spiked in recent years, according to a March 2019 report from the CDC. Some of those involved drugs were laced with fentanyl, a synthetic opioid that is estimated to be 50 to 100 times more potent than morphine.
Fentanyl is showing up in some supplies of cocaine and methamphetamines, which has also led to increased overdoses, as this National Public Radio article mentions.
The appearance of fentanyl in these drugs can be linked to users intentionally lacing the drugs with fentanyl for a stronger high, or drug suppliers are accidentally cross-contaminating the drugs because all of the substances are stored in the same place.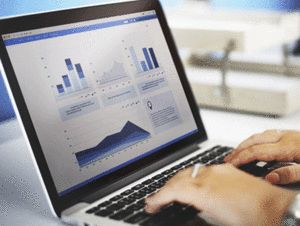 Adding fentanyl to other drugs makes them attractive to people who are seeking a different high. Drug dealers also add it to stretch their supplies and make more money, particularly since there has been a coca plant surplus in the market, according to this ABC News report.
Either way, people are at risk of overdosing and dying because fentanyl's deadly strength means they have small chances of surviving it.
The stark reality is that some people aren't aware that fentanyl is in the drugs they are using, and this unawareness likely means more people will overdose, putting their lives at risk.
Methamphetamine
In addition to the opioid epidemic, the U.S. is also facing a rising battle with the use of methamphetamine (meth for short), a potent, addictive stimulant that speeds up the central nervous system.
Federal authorities reported in 2019 that they noticed surging rates of stimulant use that could become a national epidemic. The number of seizures of methamphetamine and the number of meth-related overdose deaths involving meth also increased that year.
What's more, according to this article in U.S. News & World Report, a study of 1 million-plus urine drug tests from across the U.S. revealed rising rates of the use of methamphetamines and fentanyl, which are often used together in potentially deadly ways.
"The results showed that between 2013 and 2019, urine samples testing positive for methamphetamine ("meth") have skyrocketed sixfold, from about 1.4% of samples testing positive in 2013 to about 8.4% in 2019," the article states.
This data is viewed as an indication that meth-related overdoses and deaths are expected to increase. According to federal officials, meth use is most prevalent in the western and midwestern regions of the United States.