For decades now, Florida has been a major addiction treatment hub for the rest of the country. There are many reasons why people come from all over the United States to Florida in search of effective addiction recovery treatment. The most obvious, of course, is that the state boasts many natural benefits, including miles of sandy beaches, sunny skies, and year-round warmth.
It makes sense that some of the same things that draw vacationers are also what make for a positive recovery environment, relaxing, comfortable, and naturally serene.
This can make a significant difference when dealing with the discomfort of withdrawal during detox and the mental and physical difficulties that can accompany substance abuse treatment.
The change of scenery can make such a difference that people who come to Florida for addiction rehabilitation also end up staying even after they recover. Because of this, Florida also has one of the largest recovery communities in the country that can help provide a network of support to those seeking treatment both during and after their rehabilitation program.
While Orlando, located in central Florida, maybe more well known for its theme parks, Orlando drug treatment centers offer the uniquely Floridian combination of natural beauty, long-standing institutions with a proven track record of results, and cutting-edge addiction treatment. In fact, some of the best addiction treatment models even originated in Florida.
Still, not all rehab centers in Orlando are created equal, some will only offer certain limited services, while others may not follow best industry practices. The downside to having such a density of addiction treatment centers in one place is that there is a higher percentage of fraudulent or unethical addiction rehab facilities looking to take advantage of those in need.
The presence of these shady treatment centers highlights just how critical it is to know what to look for and what warning signs to avoid when choosing a central Florida treatment center. Read on to learn how best to navigate the Orlando drug rehab landscape to ensure you'll find the program that's best for you.
What Is Involved in Addiction Treatment?
Addiction treatment is meant to address every aspect of someone's addiction, both the physical and the psychological. The physical aspect usually involves detoxification, which is the process of flushing out drugs or alcohol from someone's system to achieve sobriety.
Another physical mode of therapy is medication-assisted treatment, which is generally used to ease withdrawal symptoms and in situations like treating people dependent on opioids, slowly tapering down their usage through the use of maintenance therapy drugs like methadone.
When you begin an addiction rehabilitation program, you typically begin at the highest level of care and then, as you progress in your recovery, make your way down the ladder to less intense forms of treatment.
Depending on how severe or comparatively mild someone's addiction is, they may not require spending time on every level of care, which includes:
 Medical detox
 Hospitalized inpatient treatment
 Inpatient treatment
 Partial hospitalization/intensive outpatient treatment
 Outpatient treatment
 Post-treatment support services (alumni groups, 12-step groups, etc.)
Within these different levels of care, there is a wide array of different therapies and treatment modes that are meant to help provide guidance and support, educate, and help those in treatment understand and effectively manage their addiction. Some of these treatment elements include:
 Individual therapy
 Group therapy
 Family therapy
 Dual diagnosis treatment
 Cognitive-behavioral therapy
 Dialectical behavioral therapy
 Motivational interviewing
 Medication management
 Medical maintenance therapy
 Stress management
 Addiction education classes
 Relapse-prevention planning
 Case and care management
 12-step programs
 Holistic therapy
However, not every Orlando drug rehab is necessarily going to offer every one of these services, and if they do provide them, they may not be covered by your insurance, which is another important factor to keep in mind.
What to Look for in a Central Florida Treatment Center
Addiction is a complex and chronic brain disease, and everyone's experience with it is going to be different, which is why addiction treatment should never be a one-size-fits-all situation. Different people are going to require different services and also do better with certain therapies or modes of treatment than others. No treatment plan will work equally well for everyone.
This is why, when looking for an Orlando drug rehab, you will want to find one that recognizes the obvious need for individualized addiction treatment plans. Your addiction treatment plan, and to a larger degree, what kind of treatment center you will be looking for, will depend on factors such as:
When looking for an effective Orlando drug rehab, it is important to consider not only which facility can best meet your specific set of needs but also is operating ethically and honestly.
If you can, physically visiting some Orlando drug rehab centers beforehand can help to ensure a center's legitimacy as well as its level of quality. Actually going there allows you to get a clear look at the facility's patient-to-staff ratio, its amenities, and how well it is kept.
Accreditation and Licensing
This is, without doubt, the first thing to look at when examining different Orlando drug rehab centers. For a reputable treatment center to operate legally, it needs to be accredited and to be accredited, it needs to follow strict standards of quality control and operating procedure.
If a facility is lacking these necessary credentials, then it cannot be trusted. Some national organizations that provide addiction treatment center accreditation include the Joint Commission, the National Committee for Quality Assurance, and the Commission on Accreditation of Rehabilitation Facilities.
A legitimate addiction treatment center should also have doctors that are board-certified and licensed. The clinicians, nurses, and medical staff also need to be properly certified, especially if the facility provides detox services. They should also be able to quickly and easily provide proof of their current licensing
Evidence-Based Treatment
Even if a treatment center has the necessary accreditation, you will still want to examine their specific addiction treatment therapies carefully. Some modes of treatment do not possess a track record of proven, research-backed results.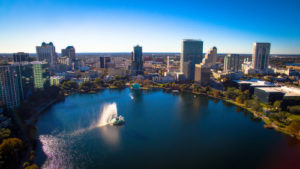 While there is nothing wrong with employing certain alternative, holistic therapies, a good treatment center should have a solid foundation of evidence-based treatment types, such as cognitive behavioral therapy, which is considered the gold standard of effective behavioral therapy.
Behavioral therapies, in general, are one of the main principles of effective addiction recovery treatment. They can address many issues that are tied up in addictive behaviors and mindsets and instill stronger problem-solving skills that provide motivation and incentive for permanent change.
The length of time spent in-program is also an important thing to note in terms of evidence-based treatment, as the National Institute on Drug Abuse (NIDA) recommends, based on comprehensive research, that 90 days is the minimum amount of time needed to be spent in an addiction treatment program for it to have any lasting results.
Find Quality Addiction Treatment with Delphi Behavioral Health Group
If you or someone you care about is currently battling an addiction to alcohol or drugs, do not wait to take action until it's too late. With the help of Delphi Behavioral Health Group, you can escape the weight of addiction and start on the path toward taking back your life.
Our facilities, located throughout the state of Florida and beyond, set the standard in quality addiction recovery treatment and care, each with its own team of professional and compassionate doctors, therapists, and staff.
Our admissions specialists are available around the clock to help you find the treatment program that will best suit the needs of you or your loved one, as well as help you navigate the treatment onboarding process, verify your insurance, and answer any questions or concerns you may have.
So, no more waiting.