Florida's $1 billion recovery industry has a variety of treatment centers that offer services to help people who are battling substance abuse and addiction. Many people will struggle to overcome their addiction when they try to do it on their own outside of professional help. But the good thing is they don't have to do it alone.
According to the National Institute on Drug Abuse, addiction is a complex but treatable disease that affects brain function and behavior. The disease can change the brain long after substance abuse has stopped, which is why users are vulnerable to relapse. While it is treatable with the appropriate programs, research shows that at least three months (90 days) or more are needed to properly treat substance addiction.
Defining Substance Use Treatment
According to SAMHSA, the treatment system for substance use disorders is made up of multiple services, and many Southern Florida drug addiction treatment centers offer them. They include:
 Medical detoxification
 Inpatient and residential treatment
 Intensive outpatient treatment
 Partial hospitalization programs
 Intensive outpatient treatment
 Individual counseling
 Group counseling
 Case or care management
 Medication management or monitoring
 Aftercare recovery support Aftercare recovery support services
 12-step fellowship programs
 Peer supports
Substance use treatment is customized according to the needs and preferences of the person receiving treatment. Therefore, a person may not need all of these services, but each serves a specific role.
Treatment is available for:
 Alcohol Use Disorder (AUD)
 Benzodiazepine Use Disorder (Xanax, Ativan, Klonopin, Valium)
 Stimulant Use Disorder (such as cocaine, methamphetamines)
 Opioid Use Disorder (OxyContin, Heroin)
Before substance use treatment plans are established, clients undergo an evaluation of their physical and mental health to determine which approach is best. A person may not need all of these services listed above, but they likely will be advised of which services best fit their situation.
How to Find a South Florida Drug Addiction Treatment Center
With so many kinds of addiction treatment centers and programs in Florida, it can be a daunting task to find the right one for you or your loved one. If you are not sure where to start, consider doing an online search to look for centers or calling the Substance Abuse and Mental Health Services Administration's (SAMHSA) free National Helpline, which offers treatment referral and information service in English and Spanish. The help line's phone number is toll-free at 1-800-662-HELP (4357).
The service is available 24/7, 365 days a year to people who are facing mental and/or substance use disorders as well as their families. All information is kept confidential. SAMHSA writes, "This service provides referrals to local treatment facilities, support groups, and community-based organizations. Callers can also order free publications and other information."
When you have identified one or more centers that appeal to you, ask any questions that can help you understand what is offered at each center. Asking questions can help you figure out which high-level facility would be best for you and the quality of care that is offered at that facility. SAMHSA advises that you ask questions about a center's accreditation, medication, evidence-based practices, families, and supports.
"Good quality programs will have a good inspection record and both the program and the staff should have received training in the treatment of substance use and mental disorders and be licensed or registered in the state," it says on its website.
To check the facility's accreditation, contact the Joint Commission and the Commission on Accreditation of Rehabilitation Facilities (JCAHO), a nonprofit organization that provides independent accreditation and certification of health organizations. Before organizations can receive accreditation from JCAHO, they must meet criteria about quality and performance levels. You can search for accredited organizations on the Joint Commissions' website.
Here are the questions SAMHSA advises you to ask before choosing where you or your loved one will receive treatment. The agency says the five areas listed below are signs of quality treatment.
Accreditation
Has the program been licensed or certified by the state? Is the program currently in good standing in the state? Are the staff qualified? Does the program conduct satisfaction surveys? Can they show you how people using their services have rated them?
Medication
Does the program offer FDA-approved medication for recovery from alcohol and opioid use disorders? At this point, there are no FDA-approved medications to help to prevent relapse from other problem substances.
Evidence-Based Practices
Does the program offer treatments that have been proven to be effective in treating substance use disorders including medication management therapies, such as motivational therapy, cognitive behavioral therapy, drug and alcohol counseling, education about the risks of drug and alcohol use, and peer support? Does the program either provide or help to obtain medical care for physical health issues?
Families
Does the program include family members in the treatment process?  Family members have an important role in understanding the impact of addiction on families and providing support.
Support
Does the program provide ongoing treatment and support beyond just treating the substance issues? For many people, addiction is a chronic condition and requires ongoing medication and support. Quality programs provide treatment for the long-term, which may include ongoing counseling or recovery coaching and support and helps in meeting other basic needs like sober housing, employment supports, and continued family involvement.
Source: Substance Abuse and Mental Health Services Administration
Paying For Addiction Treatment with Insurance
Many people use their insurance coverage to partially or fully pay for addiction treatment services. As you consider alcohol and drug rehab programs offered in Florida, you may need to call your insurer to verify if your plan will cover the programs offered or the ones you want to join. You also are advised to ask if your insurer has a network of preferred providers that you can use. If you don't have insurance coverage, SAMHSA advises that each state has funding that provides funding for people who don't have coverage. Find out where to call for information about payment services.
You also can reach out directly to a drug or alcohol treatment center and talk with a representative who can walk you through the insurance verification process and help you figure out what information you need. Delphi Behavioral Health Group's call representatives are standing by and waiting to help you. Give us a call at 844-937-2860 to see how we can help you or your loved one.
Florida's Substance Addiction Challenges
Florida, like much of the nation, has its share of substance abuse and addiction challenges. The state has been above the national average for drug-induced deaths. And 2017 data from the Florida Medical Examiner's Office showed that in late 2016, drugs, including prescription drugs, were involved in 11,910 deaths across the state. According to the report, the five most frequently occurring drugs found in the deceased in drug-related cases in Florida were ethyl alcohol, benzodiazepines, cocaine, cannabinoids (2,292), and morphine (2,040).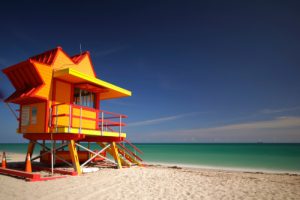 What Florida is Doing About the Opioid Overdose Epidemic
The opioid crisis that has put the United States in the middle of a public health emergency has affected Florida, too, and resulted in many overdose deaths in the Sunshine State. According to data, in 2016, fentanyl caused 1,390 deaths, heroin caused 952 deaths, oxycodone caused 723 deaths, and hydrocodone caused 245 deaths.
Florida has not taken the news of these deaths lightly. In March 2018, Florida Gov.
Rick Scott signed a unanimously passed bill (HB 21), which aims to discourage and prevent patients from developing an addiction to prescription pain relievers. It also aims to prevent some people in that population from turning to street drugs such as heroin and fentanyl.
A key part of the legislation limits the number of doctor prescriptions for patients who need acute pain treatment.
In many cases, doctors would be limited to writing three-day prescriptions.
However, they could prescribe up to seven days' worth of supplies if it is deemed medically necessary, according to the bill.
Under the bill, physicians or their staff members are required to check a statewide prescription database before prescribing or dispensing controlled substances.
South Florida Toughens Up on Sober-Living Homes
Florida also has taken the lead on regulating sober homes in the state. In summer 2017, Florida lawmakers passed legislation that boosts the state's role in enforcing stricter regulations for the substance abuse treatment industry and prosecuting treatment providers and sober-home owners who engage in deceptive practices that are common in the addiction treatment industry. Among those are fraudulent marketing strategies and patient brokering in which client referrals are exchanged for payments of any kind. House Bill 807, also known as the Practices of Substance Abuse Service Providers Act,  took effect on July 1, 2017.
The measure cracks down on common deceptive practices that have been used in the addiction treatment industry, including fraudulent marketing strategies and patient brokering in which client referrals are exchanged for payments of any kind.
Finding facilities that offer trusted South Florida addiction treatment that can be trusted may have gotten a boost from both recently passed legislation. Because many people make the trip to South Florida for drug treatment and recovery services, they must know they will receive the care they can trust.
In the past, the public would view addiction as a habit or a person with poor impulse control. However, science has disproved this once widely-held view. Unfortunately, the stigma behind the disease remains today, but we're slowly making progress in dispelling this myth. For those trapped in active addiction, seeking help right away gives them the best chance to overcome the disease and lead a healthier life. Below we'll explain how the process works and what to expect when you make the choice to get help.
You may feel that you can kick your addiction cold turkey, but we advise against that. With drug rehab so accessible throughout South Florida and Fort Lauderdale, you'll want all the help you can get during this delicate process. Depending on the drug you've been abusing, your withdrawal symptoms could end up deadlier than using the drug itself. For that reason, you must seek medical detox.
The first step in addiction treatment is detox, an intensive phase designed to safely eliminate all traces of drugs or alcohol from your system. Upon entry and throughout your stay, you'll be thoroughly assessed and cared for by a team of empathetic medical professionals. You'll be evaluated around the clock, and depending on the severity of your symptoms, you could be provided medication to ease the symptoms. Expect to spend anywhere from three to seven days here. However, it could be longer if you're a heavy drug user.
During your initial assessment, the medical team will determine where you'll end up. For example, if you've been using prescription medication, it's your first time in treatment, and you never abused it, you'll likely be able to go through an outpatient program once you complete detox. However, if you've been diagnosed with a co-occurring disorder, have a history of relapse, and abuse drugs like fentanyl intravenously, the team will recommend a more intensive approach like residential care. 
If you end up in an inpatient or residential treatment facility, you'll be living on-site for an undetermined amount of time. The process is similar to detox, meaning you'll receive 24-hour care, have access to medical care, and be given a structured schedule. If you've been stuck in the cycle of addiction, this is an incredible opportunity to tune out any distractions and focus on yourself. 
You'll be on-site for anywhere from 30 to 90 days, and you'll take part in a host of therapy sessions that help you grasp the root of your addiction. You'll have time to interact with others on the same journey and build new bonds that last a lifetime. 
Partial hospitalization is a level of care that a client is eligible for after completing detox and residential treatment. PHP must meet specific criteria, such as being available five days a week and offer alternative hours like the weekends, evenings, and half days. It'll take place in a hospital setting or at a private facility. 
For a highly functioning addict who maintains a balance between work or school, the prospect of leaving for up to three months is not appetizing. This is one of the most substantial barriers to treatment, so having an option like intensive outpatient is fantastic. It consists of the same therapy sessions a person will receive living on-site but allows them to return home and implement what they've learned immediately.
We believe that once treatment concludes, your journey has just begun. If you need additional help once you finish treatment, the clinicians will connect you to programs in the area and with others who have completed the program to help you on your path toward meaningful sobriety.
As was mentioned above, the process is heavily dependent on the severity of addiction and if other conditions are present. With that said, it'll range between 30 and 90 days but could be longer.
Yes, we'll do whatever it takes to get you the help you need. However, you must call our intake coordinators and pre-arrange transportation as we won't cover the costs associated.
Although the initial price tag may seem out of your budget, remember that insurance companies will cover some of your care. With that said, the cost will vary based on what you need. 
We accept insurance from Cigna, Anthem Blue Cross & Blue Shield, Aetna, and CareFirst BlueChoice. Please contact them first to see what's covered.
If you're outside the Fort Lauderdale area, then yes, you'll need to travel by plane. Please reach out to see how we can assist.