Drug addiction is a common disease in the United States. Substance use disorders have reached epidemic levels in the past decade, and overdose deaths are a common form of preventable death, especially among young people. Even in sunny Coral Springs, Florida, addiction can affect people of all walks of life.
Coral Springs is located in the center of the large metropolitan area that is South Florida, and there is a high degree of drug availability. While addiction is a problem that affects South Florida, it's also an area with many drug rehab options.
Learn about how the area is affected by substance use issues and how you can find drug rehab in Coral Springs, Florida.
Coral Springs, Florida Drug Rehab Statistics
Coral Springs is a suburban city that's growing as a popular hometown for families. With a growing population currently, at about 133,759, it's the 15th-largest city in Florida. It's located just northwest of Fort Lauderdale, a large metropolitan seaport. That puts it in between Miami and West Palm Beach, two more large coastal cities.
Like other coastal urban areas, South Florida is a prime target for the illicit drug trade. Foreign sources of drugs like cocaine and heroin are shipped to the state. In the past, large vessels would offload drugs onto smaller boats that would find smaller remote docs.
According to a 2018 report from the Medical Examiners Commission in Florida, there were 12,080 deaths in which examiners found common drugs of abuse in people's systems. Most of these deaths involved more than one drug at a time, suggesting that polydrug use is common in Florida. It's also very dangerous. Mixing drugs increases your risk of serious side effects and overdose. For instance, mixing opioids, alcohol, or other depressants can lead to respiratory depression and death.
There were more than 5,576 opioid-related deaths in Florida. Among those, the powerful opioid fentanyl was a big factor, and it was involved in 2,703 deaths. Fentanyl is much stronger than heroin, and a tiny 2-milligram dose is enough to kill the average adult. It's often mixed into heroin to increase potency without the user knowing. In Fort Lauderdale, just 30 minutes away from Coral Springs, fentanyl was involved in 287 deaths, and it was the most likely cause of death in 271 of those cases.
The number of deaths associated with substances of abuse in Florida is a small number compared to the total number of people affected by substance use disorders. Substance use problems are a significant threat to personal and public health. Addiction can have an affect on many aspects of your life, including your health, family, and finances.
Most Commonly Abused Substances in Coral Springs
Alcohol is among the most common drugs of abuse in the country and in Florida. It was involved in 5,140 deaths in Florida in 2018. In 2016, it was present in nearly one-half of all drug-related deaths.
Opioids are as much a problem in Florida as they are all over the country. Deaths from the misuse of prescription drugs also increased in 2017. Fentanyl drove opioid overdose deaths and may have contributed to more deaths involving other drugs because of polydrug use.
Though the cocaine epidemic of the 1980s and '90s has largely been overshadowed by today's opioid epidemic, cocaine is still a significant problem in Broward County, where Coral Springs is located. In a 2017 report from the United Way of Broward, cocaine deaths have been on the rise since 2013. This may be due to polydrug use with opioids.
Benzodiazepines are also involved in overdose deaths. Benzos are prescription depressants that can cause alcohol-like intoxication when they're abused. This class of drug can also be deadly when mixed with alcohol or opioids. In Fort Lauderdale, 116 deaths involved alprazolam, a common benzodiazepine medication.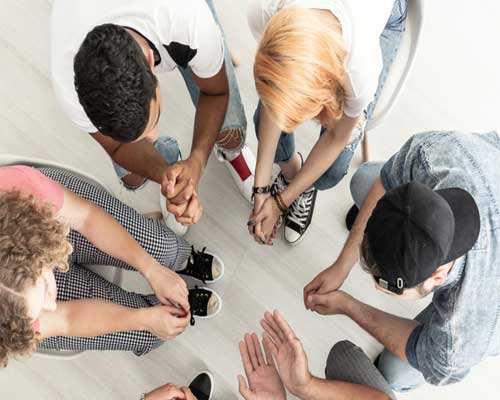 Finding Drug Rehab in Coral Springs, Florida
There are many treatment options in South Florida, in and around Coral Springs. When you're looking for treatment, you may start by speaking to a doctor or clinician to determine your level of need. However, it's important to make sure the drug rehab center you choose will lead you to long-lasting sobriety, safely and effectively.
Addiction is a chronic and disease that's treatable with the right therapies and services. There have been many approaches to addiction treatment through the past several decades, but your drug rehab facility should approach addiction treatment as healthcare for a treatable disease. Effective treatment should also be readily available.
There are many barriers between you and getting treatment, including stigma, your own reluctance to find treatment, and fear that treatment may be an uncomfortable process. Since drug rehab is often a life-saving necessity, it should be available when you need it.
Quick Facts About Florida Drug Rehab
There are a variety of drug rehab options in Florida. It grew as an addiction treatment headquarters over the past several decades. In the 1990s and early 2000s, some unscrupulous clinics began to take advantage of Florida's need for addiction treatment. The resulting legislation and enforcement crackdown elevated the quality of care in the state.
Addiction is a disease that affects a system in the brain called the reward center. Drugs and alcohol manipulate some of the same brain chemicals that your reward center is designed to work with. Healthy activities that your reward center is designed to encourage, like eating, drinking, and comfortable shelter, affect feel-good chemicals.
The chemicals include endorphins, dopamine, serotonin, and oxytocin. Drugs like opioids, stimulants, and depressants can manipulate these same chemicals. This causes your brain to treat drugs like a powerful source of positive feelings, resolutions in compulsions to use again. Addiction begins when these compulsions get out of control.
Drug rehab is a process that's designed to treat the biological, psychological, and social factors of substance use disorders. Addiction can affect people differently. You may present to treatment with a unique set of underlying factors that have been caused by or contributed to your addiction. When you first enter addiction treatment, you will go through an assessment that's designed to find the right level of care for your specific needs. This may include a biopsychosocial assessment, which addresses multiple areas of need that you may have.
If you are probably going to go through severe withdrawal symptoms, or if you have high-level medical needs in addition to withdrawal, you may go through a detox program with medical professionals. Detox is the highest of the four main levels of care in addiction treatment and involves 24 hours of medically managed treatment. After detox, you may move on to inpatient treatment with 24-hour medical monitoring or clinical management. If you're able to live on your own without risking your safety and sobriety, you may advance to intensive outpatient or outpatient treatment.
Through treatment, you may go through a number of therapy options depending on your needs. You'll sit down with a therapist to create a personalized treatment plan. The plan may include medications, individual therapy, group therapy, behavioral therapies, and other options. Your individual treatment plan will respond to your needs, but it may involve some common options like cognitive-behavioral therapy. Each week, you'll sit down with your therapist to discuss your progress and adjust your treatment plan as needed.