Attending a drug rehab program can be an expensive endeavor. The price tag associated with rehab is one of the many reasons that people fail to enter treatment or put it off longer than they would have otherwise. Costs vary depending on the severity of your addiction, treatment needed, your physical health, personal requirements, and whether your insurance (if you have it) covers some or all of the costs for you.
The costs of attending a rehab program differ greatly depending on location, whether the care is inpatient or outpatient, amenities offered, and if any government funding supports the program. Average costs vary, depending on the type of program.
Clients pay little to nothing for government-funded programs, such as programs offered by the United States Department of Veterans Affairs.
Residential rehab programs start at around $7,500/month.
Mid-range and higher-end programs cost $10,000 to $20,000/month.
Luxury rehab programs used by executives, celebrities, and high-profile clients can cost $80,000 to $120,000/month.
As you can see, the costs of rehab programs vary widely. Most health insurance companies these days, however, cover a significant portion of these costs. Generally, insurance will cover the therapies offered, as these are deemed medically necessary. Additional amenities provided in luxury rehabs, such as massage and gourmet meals, may not be covered.
You will likely still have to pay a deductible, copay, or any amount that goes above your maximum benefits allowed, but your health insurance can make attending drug rehab an affordable treatment option.
Centene Health Insurance
The Centene Corporation was initially founded in 1984 as a nonprofit Medicaid plan. Since then, the company has expanded quite a bit, and it has become the largest Medicaid managed care organization in the United States.
It is focused on operating government-sponsored programs to provide health coverage to communities across the country. In particular, Centene has partnered with the United States Department of Defense to provide health coverage services to military veterans and their families.
Over the years, Centene has acquired many different health care companies and expanded its services to many states across the country. Through these companies, Centene offers specialty services that range from physical health to behavioral health to emotional wellness. Additionally, Centene partners with multiple research facilities across the country to stay up-to-date on the best ways to influence healthy behaviors among its customers.
Centene is a Fortune 100 company that aims to provide unique care to each customer and, in turn, foster healthy communities. Centene claims to take a local approach to health care. Services offered range from community to community so that culturally sensitive services can be provided.
Centene contracts with other health care organizations to offer specialty services to its 12 million-plus customers who live across 29 states. Specialty services that Centene provides through its many companies include:
 Behavioral health care
 In-home health services
 Correctional insurance
 Vision and dental
 Case management software
 Pharmacy benefits management
 Telehealth services
 Life and health management
Centene Products and Services
Centene offers a wide range of local services through its many unique programs and companies. Exact products and services vary by state and can be viewed online. In general, however, Centene offers state and national programs that provide:
Medicaid
Centene partners with state governments to provide health insurance to adults from low-income households, children, and pregnant women who qualify.
Medicare
Centene offers a Medicare Advantage and Medicare-Medicaid plan to people who over age 65 or people with qualifying disabilities.
Access to the Health Insurance Marketplace
Centene participates in the Health Insurance Marketplace to provide affordable and comprehensive health coverage to individuals and families who don't qualify for Medicaid or other government-sponsored programs.
Care for military and veterans
Centene's Federal Services division provides managed health care and behavioral health services to public sector employees and their beneficiaries.
Correctional health care
Through Centurion, a Centene company, health care and staffing services are provided to correctional facilities as well as other government agencies.
Coverage for Substance Abuse Treatment
Centene offers health coverage for substance abuse treatment. The exact out-of-pocket costs to you will vary depending on your individual plan. Plans vary by state and individual, so you must consult your local customer service representative to get an exact answer of what your personal costs may be.
Like many insurance companies, Centene offers different levels of treatment. The lowest level, the bronze level, offers the lowest amount of coverage, but it also has the lowest monthly costs. The highest level of coverage, the platinum level, is the most expensive, but it is also likely to cover more of your treatment program expenses.
Not all programs are offered in all states, so if you are shopping for health insurance, you will want to consult Centene's Products and Servicespage where you can browse coverage plans by state.
Services specific to substance abuse that Centene covers in part or in full include:
Detoxification
Often the first step in the treatment process, this usually requires medical assistance and doctor supervision.
Inpatient rehab
This is an effective form of drug rehab that provides the highest levels of support and professional care.
Outpatient rehab
These rehab programs do not include accommodations, and they offer a comprehensive set of effective treatment services
Sober living houses
These are transitional living environments for people exiting rehab.
Because Centene's health coverage plans vary so much from state to state, it is difficult to predict exactly how much of your rehab costs will be covered. Every plan comes with some level of copay, coinsurance, and/or deductible.
The copay is often a percentage of the total costs of services received or a set amount per doctor's visit. Deductibles are often more expensive, as they are set numbers you must pay yourself first before insurance coverage kicks in. While these amounts may require you to pay for more of your health costs than you would like, insurance greatly reduces individual health care expenses.
Another significant factor that will affect how much of rehab fees you have to pay yourself is whether you select a treatment facility that is in the network or out of the network. Like many insurance providers, Centene is unlikely to cover the majority of fees of out-of-network facilities. They may still pay a portion of the costs, however, so if you have your heart set on attending an out-of-network program, it is worth it to speak with Centene about how much of the program it would be willing to cover for you.
How to Confirm Your Benefits
The best way to confirm your health benefits and coverage of addiction treatment is by contacting customer service. The specific phone numbers applicable to you and your insurance are listed on the back of your membership identification (ID) card. If you have misplaced your ID card, you can visit the website of the specific health insurance company that provides your benefits through Centene.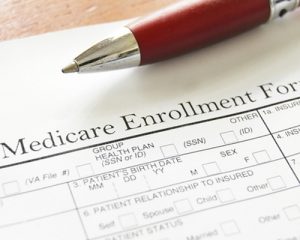 Since Centene is a large corporation with independently operating organizations in different states, there is no single online platform for patients to verify services with. Verification must be done through the company that provides your health care coverage.
Those companies are likely to provide online service platforms. HealthNet of California, for example, provides online tools for buying and comparing coverage plans, finding doctors, and paying medical bills online.
If you are struggling to navigate your health insurance provider's customer service on your own, you can also work with the staff of the treatment programs you are interested in attending.
They are well-versed in helping clients verify insurance benefits.
They will be able to tell you right away if they accept Centene insurance plans. If so, they can work with you further to determine the exact out-of-pocket expenses you will need to pay.
Addiction Recovery
The important thing to remember on your path to addiction recovery is that you are not alone on this journey. Beginning with your health insurance, professionals are available to help you find an appropriate rehab program that meets your personal, financial, and health coverage needs.
Centene's mission is to empower healthy communities through effective and high-quality health coverage and create easy access to services. Alcohol and substance abuse treatment programs certainly play a role in maintaining and supporting the development of healthy communities.
If you have Centene health insurance, rehab costs for drug and alcohol addiction recovery programs are likely to be covered, at least partially. From its first Medicaid plan offered in 1984 to the millions of people it provides coverage to today, Centene connects its customers with individualized care through locally based health programs and services.