Subutex, a brand name of buprenorphine, was discontinued in 2011. It is no longer available from valid pharmacies, but illegitimate sources may still sell it online.
If you buy Subutex online, it is highly likely that what you get will not be buprenorphine at all. It may be laced with other dangerous drugs, such as heroin or fentanyl. This can quickly lead to overdose and even death.
Can You Buy Buprenorphine Online?
According to a November 2012 paper published on Drug and Alcohol Dependence, online searches show that buprenorphine may be available for purchase on the Internet without a prescription. The study showed that most buprenorphine sellers only sold pills of 0.2 mg, which is not enough to treat opioid addiction.
Any purchase of buprenorphine without a prescription is illegal.Although more data is needed about the availability of buprenorphine online, Lifewire explores how people can use the dark web to buy illicit items and services. The dark web is different from the regular Internet. You must be more technologically savvy and have a particular browser.
The dark web or "darknet" contains items and services in which most people are not interested.
Since Subutex is not available legally anymore, any site selling it is not valid. It's a clear sign that the site is not legitimate.
Why People Use Buprenorphine
Opioid addiction is tough to kick. People often need additional assistance once they decide they no longer want to use the drugs, mainly due to the intensity of opioid withdrawal and cravings.
Buprenorphine can help people avoid withdrawal symptoms and cravings for opioids, so they can focus on therapy to overcome addiction.
Buprenorphine is intended to be used as part of a complete program that includes therapy. If you use it without therapy, it won't help you achieve recovery because the underlying issues are not addressed.
What Is Subutex?
Suboxone, a medication that contains buprenorphine and naloxone, has primarily replaced Subutex. Naloxone adds an abuse-deterrent element to Suboxone.
The U.S. Food and Drug Administration (FDA) moved Subutex in 2011 to its discontinued drug list. It was not discontinued for safety reasons; the company opted to stop marketing it.
Per the Alcohol and Drug Foundation, Subutex was meant to be applied under the tongue so it could dissolve. If it were chewed, crushed, or taken any other way, it would not work.
Since the drug is no longer prescribed in the U.S., you cannot purchase it legally online, even from valid pharmacies. If an online pharmacy is selling Subutex, it is an illegitimate operation.
We're here 24/7.
Pick up the phone.
Risks of Buprenorphine Use
Unlike opioids, buprenorphine is not linked to overdose at high rates.
Taking buprenorphine for a long time can cause you to experience withdrawal if you stop taking it suddenly. Overdosing on buprenorphine is not common, but it can happen.
In November 2013, The New York Times published an article looking at deaths from Suboxone. While many believed the drug to be impossible to abuse, people can abuse it, and they can die as a result of an overdose.As a medication, buprenorphine is not cheap. If insurance doesn't cover it, the cost can be prohibitive. This may prompt some people to look for cheaper alternatives, such as those offered by fake online pharmacies.
Risks of Buying Drugs Online
Buying any drug online carries risks. While some common prescriptions are available online via licensed and legal sellers, many sites operate illegally.
Customers can avoid risks by making sure their seller is following the law. This includes submitting proof that you have been prescribed the drug you want to buy.
If you purchase Subutex from a site, it's likely that the product you receive will not be buprenorphine. It could be cut with other dangerous drugs, like heroin or fentanyl. If you take drugs from an illegitimate seller, you risk overdose in addition to other health dangers.
If you buy drugs online from a scam pharmacy:
You might receive old medicines that don't work anymore.
Your supply might be less concentrated or cut with other substances.
You may receive a counterfeit version of Subutex.
Your medication may not effective if it was not stored the right way.
You also run the risk of being ripped off. You have to enter personal information to buy medication over the internet. They could steal your credit card information or even your identity. It's just not worth the risk.
Are There Legal Issues When Buying Drugs Online?
In addition to health consequences, buying medication online can have legal implications if you do not have a prescription.
In October 2016, the United States Postal Service posted their process for what to do if they find packages with marijuana in them. Employees can report suspicious packages to supervisors, who can then protect USPS employees from harm and take appropriate action.
The next steps may be involving authorities such as the U.S. Federal Bureau of Investigations or the U.S.  Drug Enforcement Agency.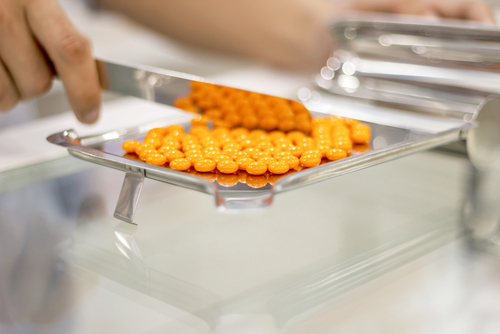 Both the FBI and DEA can take away the drugs you purchased online. You may be subject to legal and criminal consequences in some cases.
Not Worth the Risk
Buying Subutex online just isn't worth the risk. If you are struggling with opioid addiction, talk to a doctor about how medication-assisted treatment (MAT) can help you. You can then get a legitimate prescription and be on our way to a healthy and drug-free life again.
If you are turning to online sources because buprenorphine seems too expensive, there are options available that can help to offset the costs. Start by talking to a local addiction treatment program.