Methamphetamine is a potent central nervous system stimulant drug that was developed in Japan and initially used to treat lethargy.
Meth retains some medicinal uses in some countries, including in the United States where it is classified as a Schedule II controlled substance.
Most of the methamphetamine abused on the street worldwide is manufactured in private laboratories. It is not the medicinal methamphetamine that comes in pill form.
Methamphetamine is often manufactured in private laboratories in Mexico and countries in West Africa. The drug is then smuggled into different countries around the world.
Street methamphetamine goes by a variety of names, including crystal meth, ice, and glass.
Worldwide Meth Use And Production
According to data from the United Nations Office on Drugs and Crime, about 500 metric tons of amphetamine stimulants were produced in 2015.
There are about 24.7 million amphetamine-type stimulant abusers worldwide. In 2018, these figures continued to increase.
The label amphetamine-type stimulants include methamphetamine and several other stimulants. Figures specifically for methamphetamine use and abuse are not available for every country but may be included under this heading.
The heaviest abuse of meth (street methamphetamine) appears to occur in parts of Asia, Europe, Australia, and the United States.
The Figures
For some countries, data for 2017 or 2018 is not readily available. In many countries, there is not a clear designation between methamphetamine use/abuse and the use/abuse of other amphetamines like cocaine.
The fastest rising synthetic drug of abuse in the world appears to be methamphetamine, as the figures here will bear out. In some areas, like the United Kingdom, methamphetamine abuse has not accelerated to the extent that it has in other areas, like parts of Asia, Europe, and the United States.
Nonetheless, globally, methamphetamine use and abuse appear to be on the rise.
The United Kingdom
The United Kingdom publishes statistics on the major drugs of abuse. These include figures regarding abuse of amphetamines, the class of drugs methamphetamines are placed in. According to the data in the UK:
From 2016 to 2017, less than 4 percent of adults had reported that they took a Class A substance (the classification for methamphetamine in the UK).
About 8 to 9 percent of people between the ages of 16 and 24 reported using a Class A drug.
Less than 1 percent of people in the UK reported using amphetamines.
Cannabis products and cocaine are the drugs with the highest rates of abuse in the UK, according to the most recent data.
According to the 2016 Home Office statistics, methamphetamine abuse occurred in only 0.2 percent of adults in the UK.
Figures from the UK suggest that methamphetamine abuse has not been as big a problem in the UK as it has been in some other European countries.
Europe
According to information provided in the European Drug Report: Trends and Statistics 2017, cocaine is the most frequently seized stimulant by law enforcement authorities in western and southern European countries. Methamphetamine is the most commonly seized stimulant in the Czech Republic, Lithuania, Latvia, and Slovakia.
Methamphetamine is primarily produced in Europe in the Czech Republic. It may also be produced in some other countries like the Netherlands, Lithuania, and Bulgaria.
About 2 percent of high school students report having used methamphetamine in Europe. Other figures for Europe suggest that:
About 12.5 million European adults between the ages of 15 and 64 have experimented with amphetamines at some time.
About 1.3 million young adults between the ages of 15 and 34 used amphetamines within the previous year.
The trends suggest that most European countries have produced stable trends in drug abuse since 2014.
Methamphetamine use is only documented in a few countries. It is generally low in Europe. The highest concentrations of methamphetamine use appear to be in the Czech Republic, Slovakia, and East Germany as well as some cities of Finland.
Analysis of wastewater suggests many cities in these areas have seen increases in methamphetamine use (see below).
Wastewater Analyses In Europe
In 2014, methamphetamine abuse among adults was estimated at 0.49 percent in the Czech Republic (about 6,540 users).
Methamphetamine use among adults in Latvia was estimated at 0.46 percent (about 36,000 users).
The estimate for Cyprus was about 0.14 percent (roughly 678 people).
Estimates suggest that about 34,000 people were in drug abuse treatment in Europe for amphetamine abuse. About 14,000 of these were first-time clients.
Those entering treatment for drug abuse reporting methamphetamine as their main drug of abuse primarily come from the Czech Republic and Slovakia. These two areas account for 90 percent of the 9,000 clients in treatment for methamphetamine abuse in Europe.
According to the European Monitoring Center for Drugs and Drug Addiction, a study analyzing the wastewater in 19 countries (almost 60 cities) across Europe that lasted for seven consecutive years (2011 to 2017) found that some of the highest levels of methamphetamine were in cities located in the Czech Republic and Slovakia. Methamphetamine was also present in the wastewater of several other countries, including Cyprus, Finland, East Germany, Lithuania, Norway, Sweden, Spain, and Switzerland.
At some sites, methamphetamine levels in the wastewater were higher than those for cocaine, indicating that methamphetamine use in Europe may be accelerating.
Africa
Africa has traditionally been perceived as a transit country for drugs that are headed to the Far East. As a result, certain drugs of abuse have become popular in certain sections of Africa.
Although figures for the entire continent are hard to come by, Cape Town in South Africa was once a regional site for methamphetamine production and trafficking. Meth is often referred to as tik in South Africa.
South Africa, especially Cape Town, may have a very high prevalence of methamphetamine users. As much as 2 percent of the entire adult population uses meth.
Australia
According to several sources, there has been an increase in illicit drug offenses in Australia that started around 2010. Methamphetamine has become more available to drug users in Australia, and the country may have one of the highest rates of meth abuse in the entire world.
A recent article in Time reported that more than 7 percent of adults in Australia (more than 1.3 million Australians) have reported they have tried meth, with about 400,000 adults reporting using meth within the month before the survey. This would qualify as one of the highest rates of meth abuse in the entire world.
Young adults appear to be the highest risk group. Men (8.2 percent) are more likely to use methamphetamine than women (5.9 percent).
Central and South America
Methamphetamine use in Central and South America is often included under the label of amphetamine-type stimulant use/abuse, which includes cocaine. According to some of the latest figures, this is the prevalence of amphetamine-type stimulant use in various Central and South American countries:
Uruguay: 0.06 percent
Argentina: 0.1 percent
Paraguay: 0.11 percent
Mexico: 0.12 percent
Ecuador: 0.2 percent
Chile: 0.27 percent
Venezuela: 0.47 percent
Bolivia: 0.5 percent
Columbia: 0.67 percent
Much of the methamphetamine that comes into the United States or that is illegally smuggled to other parts of the world, comes from Central America and South America. There may be quite a bit of undocumented methamphetamine use in these countries.
Hospital admissions for amphetamine-type stimulants are not well documented in Central and South America. There is information to suggest that there was a large number of admissions related to methamphetamine use in Mexico (more than 11,600) in 2010. Other data suggests that Venezuela reported nearly 30 admissions related to methamphetamine use in 2010.
Asia
Amphetamine-type stimulants, including methamphetamine, are major drugs of abuse in East Asia and Southeast Asia.
Confiscation of methamphetamine pills has increased fivefold. Methamphetamine and other amphetamine-type stimulants may be the second or even the most popular drug of abuse (behind opioids).
According to the United Nations Office of Drugs and Crime:
Nearly 70 percent of people in drug treatment in Asia were being treated for amphetamine-type stimulant abuse in 2011.
In 2017, of the 15,786 people admitted for drug abuse treatment in Cambodia, 15,487 were treated for methamphetamine abuse.
Methamphetamine was the second most abused drug in China in 2018. Heroin was the No. 1 drug of abuse.
In 2017, the rate of methamphetamine use in Indonesia was 0.4 percent, second only to cannabis use.
Methamphetamine abuse accounts for the highest rate of drug-related arrests in Japan (about 75 percent of all drug-related arrests). In 2017, about 500,000 people reported using methamphetamine at least once in their lifetime.
In Malaysia, of the 26,821 people in treatment for drug-related issues in 2017, 14,475 arrests were the result of methamphetamine. In 2017, legal entanglements due to methamphetamine surpassed arrests due to opioids for the first time in Malaysia.
In 2018, methamphetamine was the primary drug of concern in the Philippines. More than 88 percent of hospital admissions related to drug abuse, and more than 93 percent of drug-related arrests were due to methamphetamine use.
In the Republic of Korea, of the 346 people reported receiving treatment for drug abuse in 2017, 295 were admitted for methamphetamine abuse.
In Singapore, of the 1,152 people admitted for drug abuse treatment in 2017, 870 abused methamphetamine.
The United States
According to the Substance Abuse and Mental Health Services Administration (SAMHSA):
In 2017, about 14.7 million adults older than age 12 reported some lifetime use of methamphetamine.
Of the adults in the above figure, 8.9 million were male, and 5.8 million were female.
More than 92 percent of methamphetamine users were over the age of 26.
More than 79 percent of admitted methamphetamine users were Caucasian.
About 1.6 million people reported using methamphetamine in 2017. About 774,000 individuals reported using methamphetamine within the month before they took the survey from SAMHSA.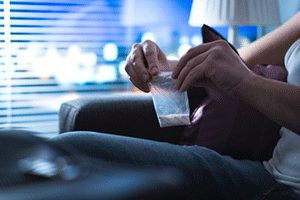 The National Institute on Drug Abuse (NIDA) estimates that this represents about 0.6 percent of the population. Past-month meth users represent about 0.3 percent of the population.
Unlike in some other countries, methamphetamine use in the United States may be declining, particularly among younger individuals. This conclusion is based on data like 2018 Monitoring the Future Survey that surveys middle school and high school students about their attitudes toward drugs and use of illicit drugs.
There may be regional variations in the use of methamphetamine. East of the Mississippi, methamphetamine is listed as the primary substance of abuse in less than 1 percent of substance abuse treatment sites, whereas west of the Mississippi, the estimates are far higher (at 12 to 29 percent).
Overdose deaths from amphetamine-type drugs increased between 2007 and 2017, according to NIDA.
This may reflect the tendency for many of these substances to be laced with other potentially dangerous drugs like fentanyl.
Conclusions
In many countries, methamphetamine is the primary synthetic drug of abuse. In some areas, like parts of Europe (Czech Republic), Australia, Asia, and the United States, methamphetamine is a significant drug of abuse.
Medicinal forms of methamphetamine are not abused as often as illicitly produced forms of methamphetamine (crystal meth or glass). Continued efforts to crack down on the illicit production of methamphetamine aim to limit its availability and its abuse worldwide.