As more than 2 million Americans battled addiction involving an opioid drug in 2016, according to the National Survey on Drug Use and Health (NSDUH), there are many methods and treatment options available to manage addiction and support recovery. Medications often play an integral role in detox, treatment, and recovery.
What is Suboxone?
Suboxone is a combination medication, containing both the antagonist drug naloxone and the partial opioid agonist buprenorphine. Buprenorphine is a medication approved by the U.S. Food and Drug Administration (FDA) for the treatment of opioid addiction,  and Suboxone is an approved buprenorphine product for opioid dependence treatment.
Suboxone is often used as a part of a medication-assisted treatment (MAT) program. These programs use medications like Suboxone on a long-term basis to facilitate treatment compliance and recovery.
The buprenorphine component of Suboxone is still an opioid drug; however, it does not interact quite as much with brain chemistry and the opioid receptors in the brain as a full agonist does. As a result, it is often deemed a better, safer option than other opioids during detox and treatment. Buprenorphine, when taken in regulated doses, does not create the same high as other opiates can. Instead, it helps to keep cravings and withdrawal symptoms to a minimum.
The naloxone component of Suboxone acts as an abuse-deterrent since it is an opioid antagonist drug. If Suboxone is altered and abused by injection, the naloxone will activate and cause uncomfortable and challenging withdrawal symptoms.
Suboxone is often an important part of a complete opioid addiction treatment plan, but it can be an expensive form of long-term treatment. Suboxone medication costs can range from $59 for 14 films of the 2 mg (milligrams)/0.5 mg formulation to $220 for the 12 mg/3 mg formulation of the sublingual film strips, depending on the pharmacy where the drug is purchased. On average, Suboxone tends to cost around $5 per dose for the lower doses of buprenorphine/naloxone. Suboxone costs can add up, as several doses are often needed daily to manage cravings and withdrawal symptoms.
Suboxone treatment is often covered, at least partially, by insurance and Medicaid. There are also several discount and financing options available to reduce the costs.
Using Insurance to Pay for Treatment
The Substance Abuse and Mental Health Services Administration (SAMHSA) publishes that buprenorphine and MAT are commonly covered through insurance. The Affordable Care Act (ACA) stipulates that addiction treatment and behavioral health care services are to be covered by most major health insurance plans. Health insurance policies and coverage will vary by state, insurer, and the personal insurance plan that is purchased.
Coverage and use of insurance to pay for Suboxone will require that the drug is included on the individual plan's approved medication list, whether or not medications are covered at all, medical necessity for the drug, and whether or not the plan requires a copay for medications. A copay is an amount due at the time that services are rendered; this amount is paid by the individual.
The entire cost of the medication may not be completely covered. There may be stipulations as to how many refills a person can get and how often. Some plans may require that individuals obtain the generic version of Suboxone instead of the name brand.
Suboxone is a medication, but Suboxone treatment will generally include costs for office visits and counseling services and also potentially laboratory analysis, detoxification services, and additional referral services. It is important to check with the individual health insurance policy and the insurer directly to determine if Suboxone treatment is covered and at what amount.
Eligible individuals who are using insurance to pay for Suboxone treatment can get a Suboxone savings card that can lower the cost of the medication down to only $5 per month, saving a person up to $75 per month on a copay for one refill. Individuals without insurance can also obtain a savings card that can offer savings between $86 and $230 monthly on Suboxone for eligible individuals.
Factors that can influence the cost of Suboxone include:
 Specific insurer
 Individual health plan
 Which retail pharmacy is selling the medication
 Prescribing clinic or physician
 Amount and dosage of Suboxone required
Medicaid, Medicare and Financing Options for Payment
For Suboxone treatment to be covered by Medicare, the medication has to be included on the plan's Preferred Drug List (PDL), deemed medically necessary, and be provided through a Medicare-certified provider, often through inpatient detoxification or early stabilization program.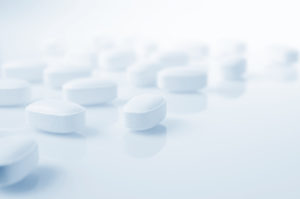 Because Suboxone is a medication that is often dispensed as part of an outpatient treatment program, it may not be covered by Medicare.
Through the Medicaid expansion, there are about 1.29 million Americans receiving treatment for mental illness or substance use disorders, Business Insider reports.
Today, 32 states and the District of Columbia participate in the Medicaid expansion, which offers insurance coverage to all adults who fall under 138 percent of the federal poverty level (FPL). It commonly does allow coverage for buprenorphine treatment that is deemed medically necessary and does not fall under rules about prior authorization. States vary regarding their coverage.
Coverage for Suboxone may also depend on if Medicaid coverage is provided through an HMO arrangement or managed care providers. Each state, and often county, program is different. It is helpful to contact the state authority on substance abuse in the regional area through which treatment will be provided for more information on whether or not Suboxone treatment is covered.
U.S. citizens over age 16 who struggle with opioid dependence, who do not have insurance, and who suffer from financial hardship (at or below 250 percent of the FPL) may be eligible for a patient assistance program (PAP) sponsored by the pharmaceutical company. This can provide discounts on brand-name medications like Suboxone. Costs can range from $150 (2 mg/0.5 mg) to more than $500 (12 mg/3 mg) for 30 films of Suboxone without insurance.
Individuals can print out a discount card from Drugs.com when paying cash and not using insurance for Suboxone at a local pharmacy for a lower rate. Generic forms of buprenorphine/naloxone may be cheaper as well.
Treatment programs often offer payment programs and financing options. They may work with families and individuals on a sliding payment scale based on income and what the family can afford. Payment plans and financing options can be tailored to the individual and the family, and they should be determined before admission to a treatment program.