It is refreshing to find a company that is ethical in its practices and operates facilities that offer the care needed for recovery. – Brian L., a Delphi Referring Partner
Your Trusted Partner in Patient Care
Delphi is a leader in addiction treatment. We operate a nationwide network of facilities that allows us to offer both local and destination treatment options. We offer detox, residential, partial hospitalization, intensive outpatient, and outpatient programs that are covered by most major insurance policies.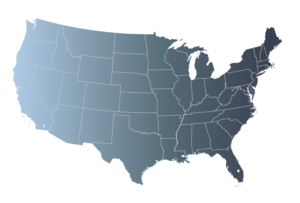 We're here to help your clients live a life free from addiction. By building relationships with professionals and being a partner for referrals, we can help as many people as possible.
We make your job easier by always being accessible and dependable. Admit your patient to one of our highly accredited facilities in under 24 hours.
One call makes all the difference. Contact us now.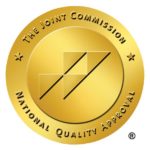 Click here to view our leadership team.
All Delphi facilities have received the Gold Seal of Approval® from the Joint Commission.
Why Partner with Delphi
 We accept most major insurance plans.
 We offer the full continuum of care.
 We offer local and destination treatment options.
 We are nationally accredited by the Joint Commission.
 Fast response – you'll hear from us within 15 minutes.
 We are headquartered in FL and NJ.
 We have a dedicated client experience team, ensuring top-notch customer service.
 We have an easy, one-step referral process and same-day admittance.
 We put the patient first — our executive management is clinician-run.
 We operate two intake centers, providing 24/7 care, 365 days of the year.
Our Referral Process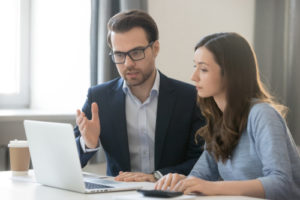 Once you get in contact with your local treatment representative, you'll be asked for the patient's demographic and insurance information.
Our treatment representatives will reach out to the patient for a comprehensive over-the-phone assessment. We will also review the patient's medical records to determine the best placement among our clinical facilities.
We will work with the patient to arrange for travel to the facility and a bed-to-bed transfer.
The patient will be successfully admitted as a client to a Delphi facility for substance abuse treatment.
More than 94 percent of our clients across all of our facilities responded that they were pleased with our clinical staff.
If you question yourself about needing help, this is the place to call. I hesitated about going to rehab, it was the best decision I made. 212 days sober today, life is so much better. The staff at Delphi is amazing!

- Tracy A.
A very caring staff all around. They helped me with every step along the way. Everyone from the people working the desk to the person overseeing the whole facility made me feel welcomed and comfortable. I will always refer anyone seeking help to start there and will continue to stop by and say hello when I can. Even the people I never had direct contact with made me feel they have a vested interest in helping me any way they could, even if it was just another person to talk to for any reason.

- Martin K.
I am a Delphi Alumni and I highly recommend them for treatment. They saved my life. Delphi staff are professionals and do care very much for the well-being of each client, and I probably would not be around to write this review if it had not been for all the wonderful staff at Delphi. The Alumni support after treatment is second to none. I encourage anyone thinking about changing the path they are on for a better, brighter and clean future to choose Delphi.

- Michael H.
After spending time at this facility, I thought everybody was professional and compassionate in the face of the many challenges. My journey has had some ups and downs, I'm currently on the up. Every few weeks these guys follow up with me and genuinely care. They help me continue doing what I said I would do. If you're going to make the move, doing it here is a great choice. Good luck.

- Jayy M.
Delphi Behavioral Health Group was very helpful to me. James answered all my questions regarding heroin for my paper/presentation and also educated me on the topic I was researching. I'm so grateful for this website and for James who was very professional and caring. Thank you for having this website, live chats like this. I believe your services will help educate and help so many people. Thank you again from PA!

- Stephanie L.
My health was declining and I knew I needed help. I reached out to the folks at Delphi and they seemed genuinely concerned. They offered me inpatient care that I didn't think I could handle financially, but I finally made the choice and now I'm 9 months clean and sober. I thank them for always calling and trying to convince me to allow help in my recovery.

- Clarence J.
Delphi offers all levels of care throughout our national network.
Here are just a few of our outstanding properties. To explore them further, click here.
Ready to Refer? Fill out our form.
Frequently Asked Questions
WHAT IS A FULL CONTINUUM OF CARE?
We offer the full continuum of care, which entails multiple levels of treatment that act as a "step-down" process for clients. The continuum of care means that a program begins with the most intensive level of treatment. As a subject progresses through their program, they are delegated more privileges. This process allows them to re-acclimate to regular life in sobriety.
WHY ARE OUR PROGRAMS EFFECTIVE?
Delphi's programs are designed to help clients through each step of the recovery journey, from the first time they enter our doors for detox to the time they leave once treatment is completed. In fact, more than 94 percent of our clients across all of our facilities responded that they were pleased with our clinical staff.
We offer scientific, evidence-based approaches that encompass the full continuum of care. These programs are designed to address clients at the most primary level of need, administering services to help them get to the root or underlying cause(s) of substance abuse through clinical treatment methods.
The care and attentiveness we provide do not end once a client leaves treatment. Our aftercare and alumni groups provide clients — past and present — a supportive and inspiring recovery community. With more than 92 percent of clients saying that they would recommend our programs to their friends in recovery, our community continues to grow every day.
We also offer maintenance programs designed to act as a follow-up to treatment, providing people in recovery with another layer of support. The primary objective in all that we do is to provide our clients with a chance to realize sustained, meaningful recovery and wellness.
WHO ARE WE ACCREDITED BY?
All of Delphi's facilities are accredited by The Joint Commission, an independent, nonprofit body that ensures health care facilities provide clients with safe, high-quality care that meets industry standards. Delphi facilities are also licensed in their respective states, which is all part of our dedication to the Joint Commission's National Safety Goals.
WHAT DO ADMISSIONS LOOK LIKE?
Delphi has devised a transparent, streamlined, and simple admissions protocol that allows for a desirable verification of the benefits process and same-day admittance. All clients who enter our doors will undergo a biopsychosocial assessment that examines a client's biological, psychological, and sociological needs.
A licensed therapist will work with the client to customize a treatment plan that focuses on their needs and requirements. All Delphi facilities have follow-up protocols to ensure patients have the best resources available to them post-treatment.
WHAT INSURANCE PLANS AND/OR ALTERNATIVE PAYMENT PLANS DO WE TAKE?
Delphi-affiliated treatment centers accept most major insurance carriers, including Aetna, Anthem, Centene, Cigna, Humana, and Wellpoint (WLP). We also offer alternative payment options such as flexible, full, or partial payment plans to make accredited, comprehensive, high-quality treatment more affordable and feasible.