Suboxone is used in medication-assisted treatment (MAT) to help people treat their opioid use disorder or opioid addiction. Suboxone relieves some of the symptoms of opioid dependence as users taper off stronger opioids and opiates such as the illegal drug heroin and morphine, a prescription medication that comes from naturally occurring opium. It has been found to be successful in treating patients with substance disorders.
What Is Suboxone?
Suboxone is a prescription medication that comes in the form of a film strip that is administered discreetly under the tongue. There are two main ingredients in this combination drug—buprenorphine and naloxone.
Buprenorphine
Buprenorphine is an opioid itself though it is an "opioid partial agonist." This means that while it activates opioid receptors in the brain, it does so on a lesser level than a full agonist opioid, such as oxycodone (OxyContin) and hydrocodone (Vicodin), for example. Heroin and morphine are also full agonist opiates.
There are benefits to taking Suboxone for people dependent on opioids. Suboxone users typically feel less euphoria and develop a lower physical dependence when using the milder medication. They also have milder withdrawal symptoms and will experience a "ceiling effect," which means that as doses of the drug increase, they will eventually reach a plateau and no longer increase beyond a certain point. The drug also has less of a chance to cause respiratory depression than other opioids.
"At low doses, Buprenorphine produces sufficient agonist effect to enable opioid-addicted individuals to discontinue the misuse of opioids without experiencing withdrawal symptoms," writes the National Alliance of Advocates for Buprenorphine Treatment (NAABT).
Buprenorphine has been approved for clinical use by the U.S. Food and Drug Administration (FDA) since 2002.
The Substance Abuse and Mental Health Services Administration writes that buprenorphine is the first medication to treat opioid dependency that is allowed to be prescribed and given out in physician offices, which increases access to it in treatment settings. Other settings that are approved for this purpose include offices, community hospitals, health departments, and correctional facilities. It can also be taken at home by prescription.
Naltrexone
Naltrexone, more widely known by its brand name Narcan, is also an FDA approved medication that works to block the euphoric and sedative effects of opiates such as codeine, heroin, and morphine. The medication comes as an injectable or as a pill.
One key benefit of naltrexone is that the drug acts as a deterrent to abuse. It does not create the highs that people in active addiction are used to having when taking opioids. The medication also reverses or prevents life-threatening drug overdoses. Naltrexone also binds and blocks the brain's opioid receptors, and reduces cravings for opioids. According to SAMHSA, "there is no abuse and diversion potential with naltrexone."
The agency also writes, "If a person relapses and uses the problem drug, naltrexone prevents the feeling of getting high. People using naltrexone should not use any other opioids or illicit drugs; drink alcohol; or take sedatives, tranquilizers, or other drugs."
Ready to get help?
Give us a call.
Using Suboxone MAT to End Heroin Addiction
People with heroin addiction can recover with the help of a medication-assisted treatment program that uses Suboxone within a comprehensive program that also offers counseling and behavioral therapies.
Medication-Assisted Treatment (MAT) is designed to help people who have alcohol use disorder (AUD) and opioid use disorder (OUD). It also helps people who have both disorders at the same time.
A major draw of medication-assisted treatment is that clients in recovery who use any medications for opioid or alcohol use disorder will be monitored as they take the medicine and receive therapy that gives them tools to replace negative thoughts and behaviors with ones that promote abstinence and sobriety.
Heroin is among the opioid drugs that are responsible for thousands of deaths at rates never seen before in the U.S. Officials are grappling with what has been declared a public health crisis as it tries to help people who need addiction treatment.
Heroin overdose is common and long-term use is often hard for users to end on their own. In 2015, data show that more U.S. adults died from heroin overdoses than from gun violence. The problem is far from over as the American Society of Addiction Medicine estimates that at least 517,000 people in the country are living with heroin addiction.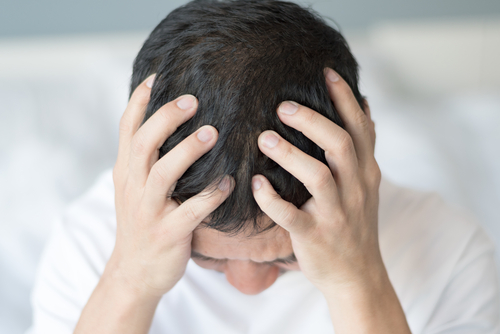 People who are prescribed Suboxone are usually at the beginning stage of their treatment program, which is a medical detox. Suboxone (and other MAT-approved medications) is a part of a program that uses counseling and behavioral therapies and participation in social programs along with prescription medications to treat substance abuse disorders. The approach is seen as one that treats the whole patient.
Suboxone MAT clients can enter a long-term program such as inpatient or residential treatment to get continuing support and therapy in a safe environment that promotes a focus on recovery. Therapies and services in this setting include:
Therapies and Services Combined with MAT
Cognitive behavioral therapy
Individual therapy
Group therapy
Relapse prevention
Family sessions
Addiction education
Necessary medication to treat co-occurring disorders
Outpatient treatment also offers MAT clients benefits that are used in inpatient or residential settings. Among them are:
Outpatient MAT Benefits
Substance abuse education
Cravings and triggers management
Life skills
Individual therapy
Family therapy
Group therapy
Mental health treatment
Cognitive Behavioral Therapy (CBT)
12-step programs
Transitional living facility referrals (including sober living homes)
Relapse prevention training
Anger management
Random drug testing
Spirituality
The National Institute on Drug Abuse and Addiction recommends that clients allow at least 90 days or three months for the best chance at recovery.
Suboxone treatment should be administered by a medical professional, such as a doctor, nurse, or physician assistant. According to the website Drugs.com, a dose of 8mg/2mg Suboxone sublingual film is recommended on the first day of treatment. For the second day, it is recommended that the dosage is increased to 16mg/4mg sublingual films.
The website for Suboxone says the medication can be prescribed at the beginning of a client's treatment or it can be given to jump-start the maintenance phase of treatment. In that phase, the client has no withdrawal symptoms, no uncontrollable cravings, and minimal-to-no side effects. The website also advises that the medication be discontinued after a maintenance period, which should be made during the client's treatment plan. This maintenance period is when some in opioid/opiate addiction recovery begin to abuse the drug. This is yet another reason why clients must be tapered off the drug safely and properly.
Suboxone Can Be Addictive When Used Improperly
While Suboxone has been effective in treating people with opiate and opioid addiction, the medication is still an opioid and can be addictive. Teenagers and young adults have been found to use Suboxone recreationally, which is illegal in the United States. Recreational use also is habit-forming and can lead to Suboxone addiction. As with other drugs, withdrawal symptoms that appear when use has stopped indicate addiction is underway. These symptoms affect the mental and the physical, and their severity depends on several factors, such as how long Suboxone has been abused, how large the last dose taken was among others.
People in Suboxone withdrawal may experience:
Suboxone Withdrawal Symptoms
Nausea
Vomiting
Headaches
Muscle aches
Insomnia
Depression
Irritability
Drug cravings
Chills
Sweating
Anxiety
Lethargy
Fever
People in Suboxone withdrawal should expect the timeline to be similar to that of other opioid withdrawals. Effects can be felt up to three days because Suboxone is a long-acting opioid. Withdrawal can start within 36 hours of the last dose taken and can last for up to two or three weeks. Minor withdrawal symptoms can be felt up to a month following the final dose.
The entire withdrawal process from Suboxone can run its course during a month's time with symptoms peaking within the first 72 hours. Throughout this time, the frequency and intensity of symptoms will decline. The severity of your detox directly depends on the amount of Suboxone used and for what length of time it was abused. If you used large amounts or for a long period of time, withdrawal symptoms will be worse. The amount of Suboxone used during the final dose as well as the time frame in which the last dose was taken will also impact when withdrawals will onset.
While it can be difficult to overdose on Suboxone, the possibility is there, particularly if the substance is abused along with benzodiazepines and alcohol. Combining these drugs can slow one's breathing and heart rate and bring about coma and death. The signs of Suboxone overdose include:
Signs of Suboxone Overdose
Profound drowsiness, sluggish reflexes
Slowed breathing
Lack of coordination
Slurred speech
Problems with vision
Intermittent loss of consciousness
Prompt medical attention is needed if signs of Suboxone overdose are suspected. Call 911 or get to a hospital or medical center right away.
Begin Your Recovery from Heroin Addiction
It can be difficult to end heroin addiction on one's own. If you or someone you know is battling heroin addiction and are interested in recovering from it with medication-assisted treatment, call Delphi Behavioral Health Group today at 844-899-5777 to get started on getting the help needed. Speak with one of our telephone representatives to learn about the benefits of personalized treatment at one of our private facilities.
Treatment programs at Delphi Behavioral Health Group's facilities provide unique therapy and counseling methods for certain addictions. They are designed to allow you to receive the daily support of the facility's staff and your loved ones when you return home. Our treatment centers provide just what's needed for community, counseling, and support throughout the day so clients can apply the lessons they learn to their lives everyday life. Give us a call to discuss your loved one's options today.