Many people who are struggling with addiction need professional help because, without it, they won't be able to quit drugs and alcohol on their own. However, while treatment is the route to go, few can pursue it without first stopping to consider the costs. Figuring out how to pay for it can be a barrier—one that stops many from seeking help.
The treatment gap exists, and perhaps one reason people don't seek recovery help is that of the price tag. Data from the 2015 National Survey on Drug Use and Health show that an estimated 19.3 million people age 12 and older who were classified as needing substance use treatment did not receive it at a specialty facility in 2015.
There are many ways to pay for rehab, and while cost is important, it should never stop someone from getting the help they need. Health insurance programs can make paying for treatment affordable. People who have coverage are encouraged to review their plan's approach to addiction treatment. UnitedHealth Group offers medical benefits for substance abuse treatment to its members.
WHAT IS INVOLVED IN ADDICTION TREATMENT?
As the search for affordable rehab begins, it's important to know what your insurance provider offers along with what kinds of addiction recovery programs are available. You also consider if the programs available meet your needs. United Healthcare demonstrates its commitment to addiction treatment on its Optum By United Behavioral Health site. Its Coverage Determination Guideline document can give members an overview of how it determines coverage for the treatment of substance-related and addictive disorders.
Members are also advised to check the enrollee specific plan document as well as any federal and state mandates that apply. Substance abuse treatment benefits offered bu UnitedHealth Group include:
 Diagnostic evaluation and assessment
 Treatment planning
 Referral services
 Medication management
 Individual, family, therapeutic group and provider-based case management services
 Crisis intervention
UnitedHealth Group also offers coverage for different treatment settings such as:
 Detoxification/Residential
 Intensive Outpatient Program
 Outpatient Program
 Partial Hospital/Day Treatment Program
 Rehabilitation, Inpatient
 Rehabilitation, Residential
Each of these treatment settings is standard in addiction treatment. The Coverage Guideline Document referenced above also offers criteria for all the levels of care.
Ready to get Help?
We're here 24/7. Pick up the phone.
BREAKING DOWN REHAB COSTS
What addiction rehab costs vary from person to person as no two people have the same experiences with addiction or the same needs. It is quite possible that what is effective for one person won't work at all on someone else. Because experiences and needs vary, the costs of rehab will vary also. The general costs of your addiction treatment could be affected by these factors:
 Whether you choose a private treatment center, a government-funded clinic or a hospital
 Whether the program offers inpatient or outpatient services
 If you need medication-assisted treatment, which UnitedHealth Group provides, or medical maintenance therapy
 If you have a co-occurring health disorder or require dual diagnosis treatment
 The kinds of amenities that the center provides, which range from basic treatment to high-end, luxury treatment
 How long your treatment program lasts, which requires a long-term residential program
 If you need or are provided with post-rehab and aftercare recovery services that encourage lifelong sobriety
The severity of one's addiction determines how long they will need addiction rehab services. Rehab costs will be lower for someone who is in the early or mild stages of addiction versus someone who has been in active addiction for months or years.
Apart from the level of care, how long one spends in treatment is an important consideration as well because different insurers cover expenses during certain time lengths. People who are in severe addiction and need long-term care are advised to spend at least 90 days, or three months, as recommended by the National Institute on Drug Abuse (NIDA). A longer stay in treatment increases the chances of having lasting positive results.
Even if it requires paying for rehab costs that are outside of what the UnitedHealth Group plan covers, it's critical that the treatment received helps recovering users get the care they need that boosts their chances of achieving sobriety and avoiding relapse.
WHAT DOES REHAB INSURANCE COVER?
Each private health insurance provider has its own approach to rehab coverage, if it offers it, so the best thing to do is to call UnitedHealth Group toll-free at 866-414-1959 to get information that is current and relevant to your situation. It also is better to do this before you call different centers to find out if they accept UnitedHealth Group's insurance. In general, though, health insurance companies take several factors into consideration when evaluating whether a potential substance abuse treatment center meets its criteria for coverage. Among them are:
Is it an in-network facility?
In-network providers are more likely to qualify for full coverage because UnitedHealth Group has a contract with them in which they have negotiated rates. Out-of-network and out-of-state facilities may be more expensive.
What kind of treatment is offered?
Insurance companies are more likely to cover evidence-based practices that have gone through rigorous scientific testing as opposed to other alternative or holistic therapies that have not been as thoroughly evaluated.
Private health insurers generally review a treatment center's track record, including how long they have been in business and if they have any violations and penalties paid for these violations. This prevents recovering members from enrolling in a facility that is fraudulent or just wrong for them.
HOW DO I PAY FOR COSTS NOT COVERED BY UNITEDHEALTH GROUP?
It possible that your substance abuse treatment benefits may not cover certain treatment expenses, which means you or your loved one will have to find another financial arrangement to get those covered. Even if the insurer partially covers your costs, it is important to still pursue your treatment plans because most facilities are flexible and willing to work with clients. There are payment plans available and other programs that can help people in recovery get the help that they need.
LET DELPHI'S ADMISSIONS SPECIALISTS HELP YOU TODAY
Figuring out your options and exactly what your UnitedHealth Group insurance policy does and does not cover in terms of substance abuse detox and treatment can be a bit daunting, especially if you are new to learning how addiction recovery works.
But please do not let that deter you from looking into your options to get the treatment you need, either for yourself of a loved one.
No one has to take all of this on by themselves.
At Delphi Behavioral Health Group, we have specialists standing by to talk you through the process. We are here to do whatever it takes to make paying for rehab with your UnitedHealth Group plan as easy as possible.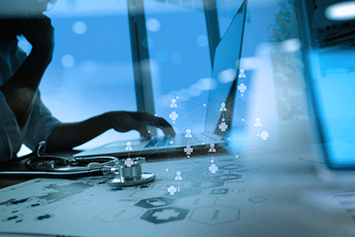 Our team of admission specialists is here for you 24/7, so call 844-899-5777, to learn more about treatment options at one of the many facilities within our network and what options are covered by your UnitedHealth Group insurance.
Affordable rehab is available, so call us today. Don't let cost or coverage confusion stop you from getting help and taking back your life from addiction. Call us today to get started or contact us online for more information.