UNH is one of two platforms that make up UnitedHealth Group. UnitedHealth Group provides health benefits to people living in all 50 states and across 130 countries around the world. Specifically, UNH offers health care coverage to companies and individuals in the U.S. and internationally. Together, these companies aim to provide patient-centered health care by creating better access to high-quality services.
UNH is UnitedHealth Group's health benefits platform that offers four distinct programs.
offers insurance benefits for managed health care programs such as Medicaid, to economically disadvantaged people and people without employer-sponsored health care plans. Almost 6.7 million people are served through this program.
are available for people working at large national companies, in the public sector, in medium- and small-size business, as well as for individuals. Almost 27 million people in the U.S. are served through this program.
provides health insurance for people ages 50 and above. About one in five people in this age group is served through this program.
provides health benefits to companies and individuals living and operating in more than 130 countries around the world. More than 6 million people take advantage of this service.
Types of Health Insurance That UNH Offers

UNH is a large company that offers a wide range of health care plans. Whether you are an individual looking to purchase health insurance for yourself or your family, or you work for an employer that offers insurance through UNH, you are likely to find a plan that fits your needs.

Below is a list of the insurance plans and products that UNH currently offers:
Medicare plans
Small business plans
Individual and family plans
Dental plans
Short-term health insurance
Medicaid plans
Hospital and doctor insurance
Vision insurance
Term life insurance
Critical illness insurance
Accident insurance
Hospitalization insurance
Supplemental insurance
Global insurance
Global travel insurance
If you are fortunate enough to have an employer that offers a comprehensive health insurance plan, you may not need additional packages. If you have further health care needs, however, UNH makes it easy for you to compare plans and services, and purchase products to fill the gaps in your health care coverage.
UNH for Addiction Treatment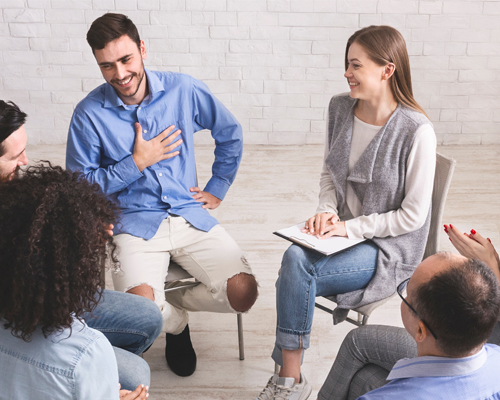 If you have UNH insurance and need addiction treatment, the good news is that many of your treatment costs are likely to be covered. Exactly what is covered varies between individual plans, however, so you will need to confirm exactly what your plan offers. UNH will pay for many addiction treatment services, but you will be expected to cover some costs up front or costs that exceed your maximum benefit amount. 
Typically, UNH covers costs associated with inpatient and outpatient detoxification and rehabilitation. Depending on whether you have a policy that requires you to select from a list of in-network providers or allows you to choose from out-of-network facilities, there will be different costs for you. Many plans allow you to select treatment facilities that are out-of-network, but you will likely have to pay a higher copay or a coinsurance amount to cover the costs.
Some UNH plans also require that you get precertification for participating in an addiction program. The precertification evaluates the services you wish to receive and determines how much UNH will cover and how much you will be required to pay. Precertification can seem like a hindrance, but it can help clear up confusion over a payment down the road.
Many UNH insurance plans, including employer-sponsored, individually purchased, short-term, and supplemental plans, offer coverage to attend substance abuse treatment programs. The catch is that 100 percent of the costs are unlikely to be covered. Many plans have deductibles and copays that can still leave the individual with thousands of dollars in expenses.
Optum Behavioral Help

Optum is UNH's sister company and the second platform within the UnitedHealth Group. Some of the many services it provides to UNH customers are substance abuse treatment services.

The Substance Abuse Treatment Helpline (1-800-780-5955) provides access to licensed clinicians who can guide you to addiction treatment providers and treatment centers that are covered by your network. Additionally, you can explore the Claims and Coverage section of the Optum website to get a better understanding of what costs are covered. 
Optum's online platform, Live and Work Well, provides behavioral health benefits to most UNH health plans. Self-help programs, substance use assessments, and 24/7 access to licensed clinicians are offered. You can use the platform through a code provided by your health care plan or anonymously if you prefer. The platform is free and does not require any preauthorization or approval to use.
UNH's employee assistance program (EAP) is also offered through Optum. This is a great place to start if you are searching for addiction treatment and want to figure out what is provided through your health care plan. If you work for a company that offers an EAP, it should provide a range of services. These services are designed to benefit the employee and employer by encouraging optimal health and performance in the workplace.

Services offered in UNH EAPs include the following:
Leadership skill building
Management consulting and training
Critical incident response services
Human resources support
Improvement of organizational performance
Enhancement of workplace culture
Diet and exercise planning
Substance abuse treatment services
Relationship counseling
Self-help programs
Video, articles, and additional resources about healthy living
Access to licensed clinicians who conduct quick screenings and can make appropriate referrals
Consultations with medical and mental health professionals in person or online
Optum's Prevention Program for Substance Use is available to help individuals identify an issue with substance use early on and provide access to treatment services. A confidential screening service is available online to determine if further consultation is warranted. If needed, many treatment options are available through UNH, Optum, and your EAP.
Personal Experiences of Using UNH

In general, reviews about UNH express frustration over the rate at which claims are reimbursed. Claims are often denied or take multiple requests to have them reimbursed. Some people found success with getting their claims fulfilled but only after months of calling customer support.

Precertification is a required step to receiving many services, but the process can take a significant amount of time to happen. Customers have reported losing appointments for failure to receive precertification in time. 
Some people report being fed up with the quality of customer service they receive. They may report spending hours on the phone with customer service only to receive false information. Services that people are told will be covered turn out not to be covered after the fact. People are then left with large health care bills to pay on their own. People also complain about UNH's slow response time to pay claims to service providers, which ultimately hurts the customer's credit.
UNH may or may not be aware of the frustration some of its customers report. Recent news suggests that it is making an effort to reimburse more services and provide better coverage to customers. From 2012 to 2015, UNH almost tripled the number of payments it has made to health care providers, reaching almost $37 billion. By 2018, it was estimated to pay $65 billion in health care expenses to improve quality services and outcomes.
How to Check Your Benefits
If you have UNH and you want to see if your insurance plan includes coverage for addiction treatment, you can visit UNH's online patient portal. Through this portal, UNH subscribers can check their personalized plan information, make claims, check the status of any pending claims, make payments, find doctors, and more. Additional information about purchasing supplemental health insurance plans, finding pharmacies near you, and estimating health care costs is also available. 
Health insurance can be a difficult world to navigate, and it can be overwhelming to try and figure out which services are covered by your health care plan. If you are in need of addiction treatment, do not let this be a barrier to you. Professionals at UNH and treatment centers are prepared to walk you through your health insurance plan and determine how much coverage you have. There are likely to be some costs not covered by your health insurance policy, but supplemental insurance or payment plans are often available to get you the services you need.
SOURCES
(June 2015). 25 Things to Know About United Healthcare. Becker's Hospital Review. Retrieved October 2018 from https://www.beckershospitalreview.com/payer-issues/25-things-to-know-about-unitedhealthcare.html
Employee Assistance Program. Optum. Retrieved October 2018 from https://www.optum.com/solutions/employer/wellness/eap.html
MyUHC. UnitedHealthcare. Retrieved October 2018 from https://www.myuhc.com/member/prewelcome.do?currentLanguageFromPreCheck=en
Optum Behavioral Help for Substance & Alcohol Use. Optum. Retrieved October 2018 from https://www.liveandworkwell.com/en/public/topics/suds.html
UnitedHealthcare. UnitedHealthcare. Retrieved October 2018 from https://www.uhc.com/
(November 2018). United Healthcare. Consumer Affairs. Retrieved October 2018 from https://www.consumeraffairs.com/insurance/united_health_care.html
UnitedHealth Group: About Us. UnitedHealth Group. Retrieved October 2018 from https://www.unitedhealthgroup.com/about.html