The perception is that luxury drug rehab programs are for celebrities only, but the truth is that respectable luxury programs will focus on your individual and unique needs in recovery and provide the treatment you personally need to heal.
True luxury drug rehab programs are not spa resorts but intensive and comprehensive drug addiction treatment options for people who are ready to do the work to heal from addiction.
Day-to-day living at a luxury drug rehab is designed to remove stress, both artificial and real, so your full attention can be placed on your growth in recovery.
The costs associated with luxury drug rehab programs can be managed with the help of private insurance, public insurance, and financing options, if available.
What are the Demographics of People Who go to Luxury Rehab?
Most expensive drug rehab programs that tout beautiful locales and exotic therapies only take on about six clients at a time. With costs well into the tens of thousands per month, only those with incredible insurance coverage and/or stuffed bank accounts, such as celebrities, may be able to afford them.
The exclusive nature of the program is part of the allure, and these programs typically offer some level of treatment and intervention for substance use disorders. However, many people seek them out to find some respite from stress, reset their mental state, and detox physically and spiritually.
Not everyone enters these exclusive programs to genuinely find life without drugs and alcohol for the long term. At some facilities, the focus can be more of a spa-like retreat than a dedicated program designed to assist with medical detox and intensive mental health care as needed. The key is to find a luxury program that offers evidence-based addiction treatment.
What Exactly is Luxury Rehab Like?
Most people envision expansive estates or rustic cabins tucked away in the mountains when they think of luxury drug rehab, complete with amenities that include gourmet dinners, world-renowned treatment specialists, and cutting-edge treatments that are guaranteed to help you kick the habit in 30 days or less.
However, a luxury program that is truly focused on drug rehab may not be defined by any of those things. A valid luxury treatment program instead focuses on:
A full diagnostic and evaluation process to identify all the issues driving addiction and making sobriety difficult to sustain.
A unique treatment plan that utilizes the appropriate therapeutic and medical interventions.
Regular assessments to determine whether or not treatment is progressing and making changes as needed.
Support for healing family relationships, managing legal difficulties, and building job skills that will improve your ability to stay sober on your own in the future.
Unlike the average drug rehab program that attempts to force all clients through a standard protocol despite co-occurring mental health disorders, unique challenges, or past trauma, a luxury drug rehab center provides experienced and educated substance abuse treatment specialists who are there to guide, supervise, and encourage healthy progression in recovery.
These programs are not at all meant for just celebrities. They are often the best possible choice in recovery for all people in crisis due to addiction.
What Can I Expect?
When you first call a luxury drug rehab, you have the opportunity to ask questions about what you can expect from your time spent in treatment with them.
Ask:
How long the admissions process takes and what that entails?
Is there is a waiting list and, if so, what you can be doing in the interim to set yourself up for treatment success?
What to expect when you first walk through the door and on the first day of treatment?
What the day-to-day experience is — from meals to sleeping arrangements to individual requirements, therapy and treatment schedules, lights out, use of electronic devices, and communication with others in the program and friends and family back home?
How your treatment plan will be created?
Whether or not you will have input in what treatments and therapies you receive and how long you have to continue if you feel it's not working for you?
The protocol for assessing treatment plan efficacy and what can be done to address any deficiencies?
If it is possible to extend your stay if you find you are not prepared to transition into independent living in recovery at the end of the contracted period of treatment?
What aftercare and support options are in place for alumni after treatment if relapse becomes an issue?
Every rehab place will be different, varying on how they handle the different aspects of care. Make sure you take notes so you can compare and contrast your options.
What is the Cost Difference Between Luxury and Standard Treatment?
High-end drug addiction treatment programs can cost in the tens of thousands per month, and luxury drug rehabs may cost in the thousands but under $10,000 in most cases. Health insurance coverage can help to pay for a significant portion of the cost, and payment plans are available for the rest if there are no financial reserves available to pay for treatment.
As much as the price point can be a key factor in determining which drug rehab to attend, it is important to avoid choosing one based on cost alone. A low-cost or free program may be a waste of time and energy if it provides little in the way of reliable and sustainable change. An incredibly expensive program may be more comfortable and give a vacation-like feel, but it may or may not offer rigorous treatment or encourage the hard work that is necessary to reach sobriety.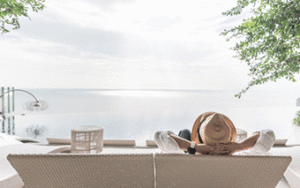 It is imperative to take into consideration the entire scope of services, the expertise of the staff members providing those services, and the amount of support provided after treatment, which is arguably the most critical period of recovery.
In some cases, you may be able to get all the services you need from an intensive outpatient program (IOP) that you could find at some treatment facilities.
Without the added cost for room and board, an outpatient program may provide the upscale treatment services needed at a much more affordable price point.
It may be a good idea to consider investing an equal amount financially in the first few months of treatment as you invest in treatment services in the months after treatment. Getting grounded in recovery is essential, but it is critical to have guidance and support in transitioning into independent recovery.
How Will You Invest in Recovery?
If you are living with a substance use disorder, treatment is recommended. If you could have quit on your own with no support and found a new life in sobriety, you would have done it already.
When it comes to creating positive change and committing to a new way of life, medical and therapeutic treatment, as well as ongoing support, are crucial. The investment you make in your recovery is more than just the dollar amount you pay for treatment. It is about your willingness to commit to the process, your patience with yourself and your recovery, and your ability to sustain the new behaviors you learn in treatment.