Since as far back as the 1970s, Florida has been a place of healing for those seeking effective substance abuse treatment.
Over the past several decades, a huge recovery community formed as many people finished their treatment and remained in Florida, having fallen in love with the state.
The presence of this community also means that Florida has one of the largest local networks of support available to those in recovery, and why it is unofficially referred to as the recovery capital of the United States.
Unfortunately, due to the sheer number of Palm Beach addiction recovery centers, more than any other county in Florida, there have also been issues with unscrupulous centers operating illegally and seeking to defraud their clients rather than treat them.
This just serves to highlight how important it is to do a thorough search when choosing an addiction recovery center. Read on to learn more about Palm Beach substance abuse treatment and how to go about finding a rehab center in Palm Beach that will best fit your recovery needs.
Palm Beach Treatment Center Scams and Fraud
Recently, there have been investigations about illicit activities at certain Palm Beach treatment centers. These investigations, which have been conducted by the Palm Beach County Sober Home Task Force, have uncovered a startling amount of fraud, theft, and more.
Between 2017 and 2018, there have been nearly a dozen arrests made about a practice called patient brokering. Patient brokering is when addiction recovery treatment centers will pay sober homes, where many people fresh from recovery treatment often live as part of a transitional period, to send their clients with private health insurance.
Once at the treatment center, clients were solicited for urine samples, which were sent to medical testing centers, not for any actual medical purpose, but so that these labs could bill the insurance companies for these extremely expensive tests, which are sometimes as much as 5,000 dollars for a single urine screen.
Then, the labs would take the insurance money and share it with the treatment center and sober home operators who were all working together to defraud their clients.
The silver lining of these incidents is the introduction of a bill called the Sober Home Fraud Protection Act. The bill aimed to target disreputable and fraudulent sober homes and treatment centers and help law enforcement, insurance providers, and potential clients better identify illegally operated facilities and bring them to justice faster.
What to Look for in Palm Beach Substance Abuse Treatment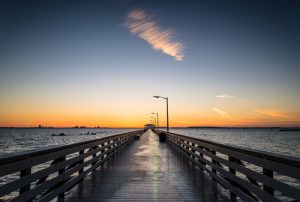 Whether you are seeking a rehab center in Palm Beach, or anywhere else, part of what can help you both avoid fraudulent recovery treatment facilities and also find one that will be most effective for your recovery is knowing what to look for.
There are some things that all reputable addiction treatment centers are required to have, such as proper accreditation, but there are also other services that facilities are not required to offer that you may need for a successful recovery.
No one's addiction experience is exactly alike, and no one's addiction recovery is either.
What works well for someone may be actively harmful to someone else, and so when looking for a treatment center, keep in mind that some will be able to meet your specific needs better than others.
SAMHSA's criteria for treatment centers includes:
Accreditation
Accreditation is the first and foremost thing to look for when choosing a facility. A reputable treatment center must follow strict standards of operation and quality control to gain the specific licenses and certifications required to operate legally. If a treatment center is lacking in any of the necessary accreditations, then it cannot be trusted and is potentially breaking the law.
Medication
Much like family recovery options, not every center will necessarily provide medical maintenance therapy or medication-assisted treatment. If medication is a crucial factor for the success of your recovery, you must know what a facility's protocol on medication management is before making your choice.
Support
Recovery does not end once you have graduated from your treatment program, as addiction management is a lifelong job. Because of this, another thing you need to be aware of when looking into potential treatment programs is what kind of post-treatment support options are provided by the center, if any at all. Even an effective, successful treatment experience can fall apart without solid follow-up support in the form of group meetings or other alumni services.
Family
While not everyone will want or need to have their family involved in their addiction recovery, for some, the added support can make a significant difference in their chances of treatment success. However, not all centers offer family therapy or even direct access to a client's family during the course of their treatment. If you feel the support of your family is necessary for your recovery, this is definitely something to verify before choosing a treatment program.
Evidence-Based Treatment
Even if a center is accredited, it is still important to examine its approach to addiction recovery treatment. Not all therapies are created equal, and many of them lack a track record of effective, proven results. You will want to make sure the treatment program you choose employs evidence-based practices that have been approved by both addiction research and client results, such as cognitive-behavioral therapy.
Find Quality Addiction Treatment with Delphi Behavioral Health Group
If you or a loved one is currently struggling with an addiction to drugs or alcohol, Delphi Behavioral Health Group can get you connected to the treatment, support, and resources you need to take the first steps towards breaking free from addiction and taking back your life.
With the highest quality addiction treatment facilities staffed with expert teams of clinicians in Palm Beach as well as across the state of Florida and beyond, Delphi can help you find the treatment program that will be best suited to fit the needs of you or your loved one.
Our admissions specialists are on-call 24/7 to help navigate the treatment onboarding process, help you verify your insurance, and answer any questions or concerns you may have. So don't wait any longer to get the treatment you deserve, call 844-915-2983 now or contact us online for more information.